Rovinj - Rovigno City Museum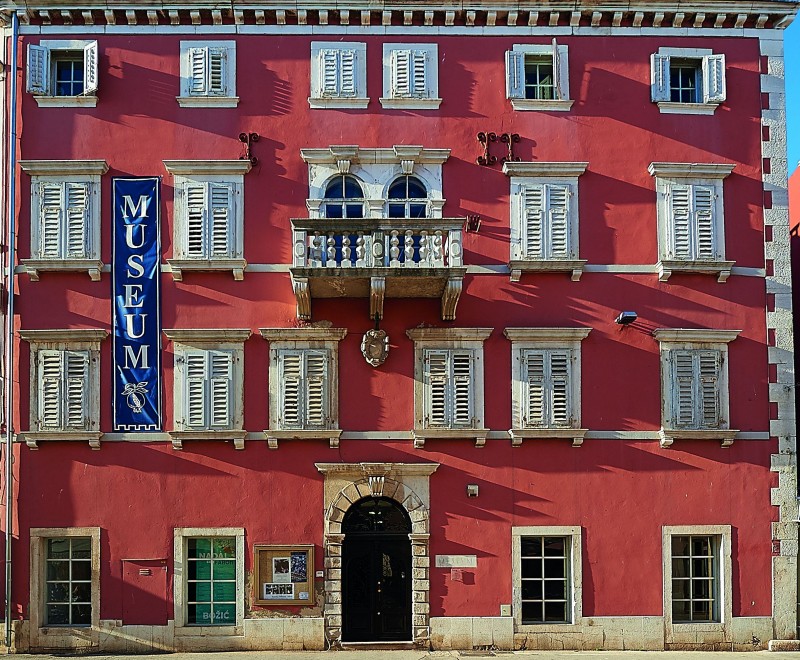 Photo gallery
It is located in a Baroque palace of the counts of Califfi from the 17th/18th century. It was established in 1954 at the initiative of Rovinj fine artists. Their idea was to establish a place where cultural wealth could be stored, as well as a place where numerous exhibition activities could be held.
The first director of the museum was artist Zora Matić. The wishes of the founders have determined its contents and activities to these days. The museum operates in the public interest in a twofold role - as a city gallery and a place where more valuable items from the rich museum collection are permanently exhibited: archaeological exhibition, maritime section, collection of works by old masters, contemporary Croatian art and Alexander Kircher's room. During its 50-year-long existence, rich and valuable collections were created: collection of contemporary art (about 1500), collection of works by old masters, collection of archaeological findings, etnological items, books, documents and photographs presenting the activities of the Pino Budicin Partisan Battalion, and other. Because of the scarcity of space and the rich gallery activity program, only a small fragment of the museum wealth is available for the visitors today.
Recommend it to your friends through these services.. ...