Sailing and Rovinj´s Regattas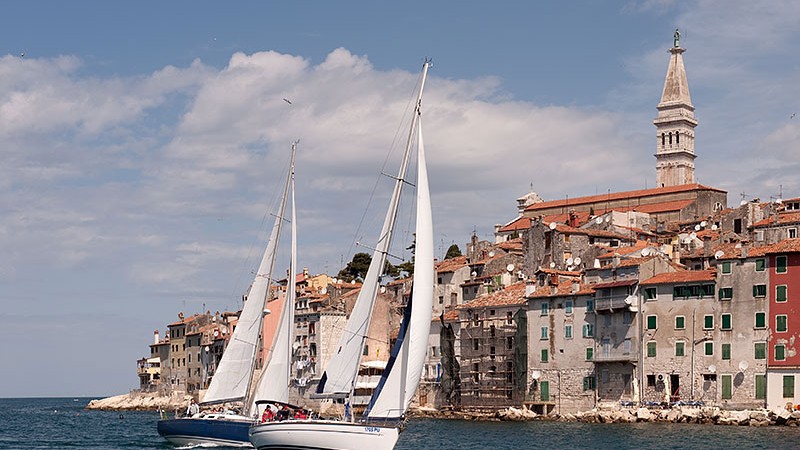 Photo gallery
Each year, a number of interesting regattas are held in Rovinj, the traditional ones are Pesaro - Rovinj - Pesaro, Chioggia - Rovinj - Chioggia, Rovinj Cup and the Regatta with lug sail. Beside the above stated, on the occasion of celebrating the feast of St. Euphemia, the Rovinj Sailing Club organizes the optimist class regatta with a hundred young yachtsmen from Croatia and Slovenia.
In 2006, Rovinj hosted the ACI Match Race Cup, the world sailing elite through the Adris RC44 Cup (2011) and the Adris RC44 World Championship (2012). In 2019, Rovinj re-launches the world sailing elite, the Adris RC44 Cup, one of the world's most popular sailing competitions. Top international sailors participate at the regatta.
Recommend it to your friends through these services.. ...