Explore Rovinj's Labyrinth of Streets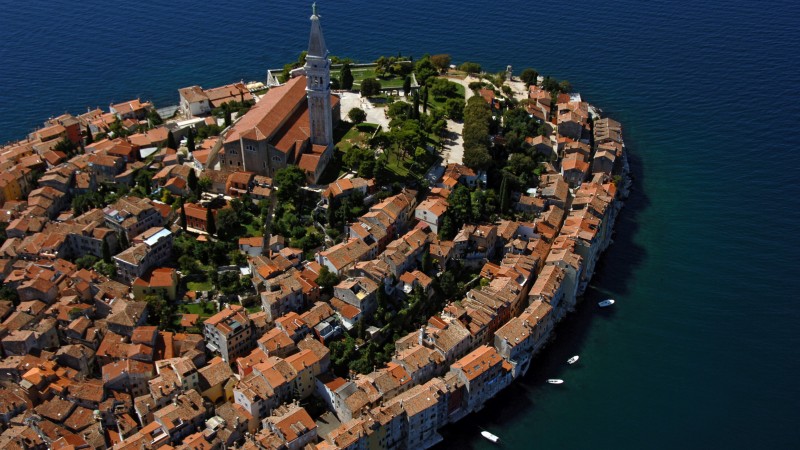 Photo gallery
The Tourist Board of Rovinj-Rovigno published a brochure entitled 'Cultural and historical itineraries of Rovinj' which, among other things, presents eight routes that encompass all the cultural and historical sights of the town with an emphasis on the old town, its surroundings and the wider urban surroundings. Each route is described and accompanied by a corresponding graphic display on the map.
The first part of the brochure entitled 'Itineraries through the former island village' presents four possible routes with attractions located in the old town, the second part titled 'Itinerary on the other side of the former channel' suggests a route through the old part of the town opposite the old town centre, and the third section entitled 'Historical and cultural heritage of the immediate and wider surroundings of Rovinj' presents two routes passing the sights in the northern part of the town, which covers the area to the Lim Channel and the south-east area, which covers the area to the ornithological reserve Palud. The fourth chapter of the brochure, 'Rovinj islands', presents the islands of Rovinj.
The author is a historian, Marino Budicin, who suggested all the described routes. All the sights from the itineraries contain a short description and important information, and each itinerary includes a list of numerous attractions that reflect the rich history, culture and tradition of Rovinj.
This brochure, intended for all those who, through the proposed itinerary, want to discover a part of Rovinj's rich cultural, historical and traditional heritage, is available from the Tourist Board office in Croatian, Italian, German and English.
Free Cultural and Historical Itineries
The app "Rovinj - Cultural and Historical Itineraries" can be downloaded from the App Store for iOS and the Google Play for
Recommend it to your friends through these services.. ...