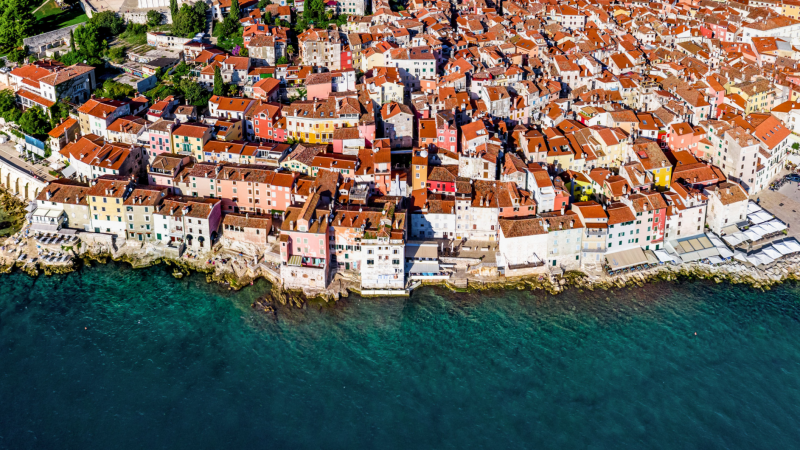 Photo gallery
Rovinj's life started on what used to be the island of Mons Albanus. The first archeological traces of life date back to the Bronze Age, and the old city started developing in the 3rd century.
At the beginning of the 18th century, the city started expanding outside the city walls to the mainland. The channel between the island and the mainland was filled with earth in 1763. And so, the old part of the city found itself on a peninsula. The old city bears witness to the times gone by and the diligence of local masters.
The limited space conditioned the construction of narrow houses, narrow streets and small squares. The characteristically built chimneys are a special feature of the old city as well. Thanks to the above-mentioned special features, the old city was proclaimed a monument of culture in 1963.
Recommend it to your friends through these services.. ...