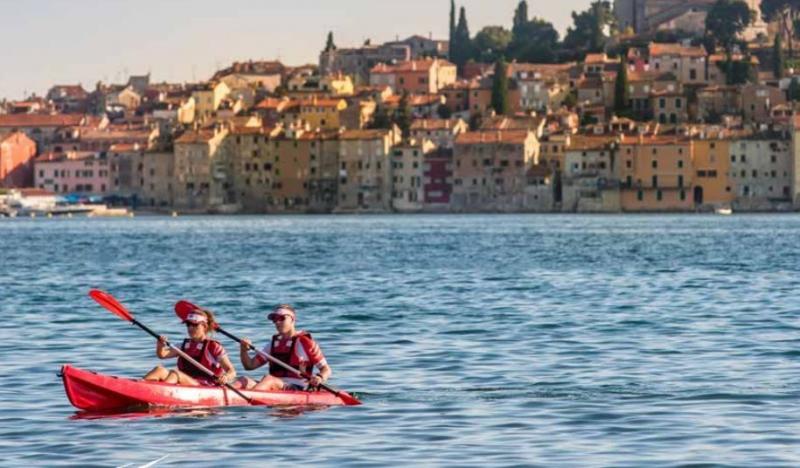 Photo gallery
Looking at Rovinj from the sea is a lovely sight and one of those magical experiences one rarely has the opportunity to enjoy. While paddling, relaxed and taking your time to savour the moment, romantic views of the town and its colourful houses built on the edge of the sea will pass by in their full beauty and colour. Kayaking offers true freedom of movement taking you to the islands of Sv. Katarina, Sv. Andrija, Maškin, Sturag and Sv. Ivan and numerous charming islets and rocks. 
Experience the Rovinj archipelago and set out on a beautiful kayaking adventure.
Recommend it to your friends through these services.. ...