Recipe book of the Batana House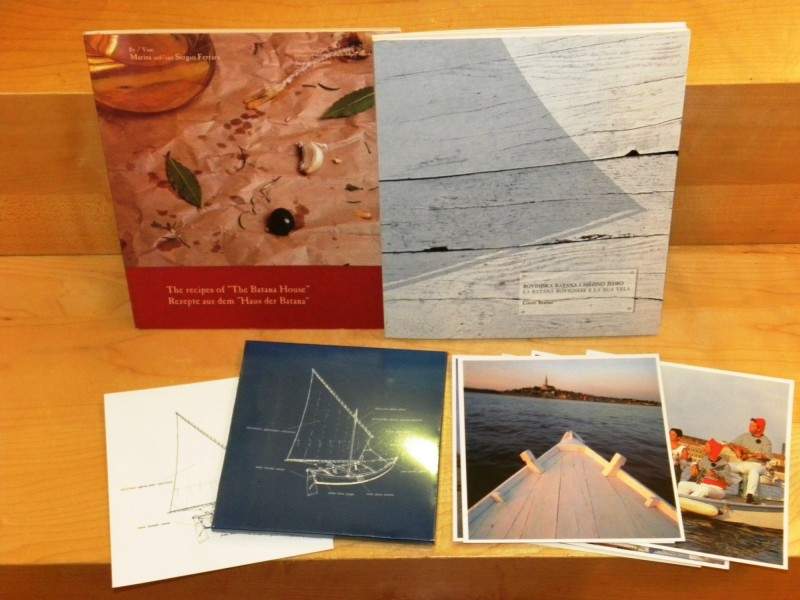 Photo gallery
Recipes of the Batana House have been passed down through the generations and prepared both at home and in the special atmosphere of Rovinj's tavern - spacio, but also during family and group excursions. These specialties are mostly made of simple ingredients and they are quite "easy" to prepare. Recipes have kept their traditional ingredients and they capture the true essence and flavours of fish, crabs and seafood, main gastronomic specialties of Rovinj.
The living circumstances in Rovinj have greatly affected the origin of dishes from the selection of the author of the Recipe book. These circumstances are related primarily to the maritime market, rich in fish, and modest social standard of fishermen, sailors and farmers which did not allow culinary licentiousness of the local cuisine, but set unsurpassed standards of natural food flavours. Local cuisine recipes use little spices and seasonings but carefully selected to bring out the underlying flavor of fish.
These are salt, pepper, vinegar, onion and garlic, bay leaf, parsley, polenta, kale, chicory and various salads. The gastronomic specialties of Batana Hause are accompanied by wine and olive oil, two major agricultural produce of Istria and Rovinj, and this is considered to be an authentic culinary ritual.
Recommend it to your friends through these services.. ...