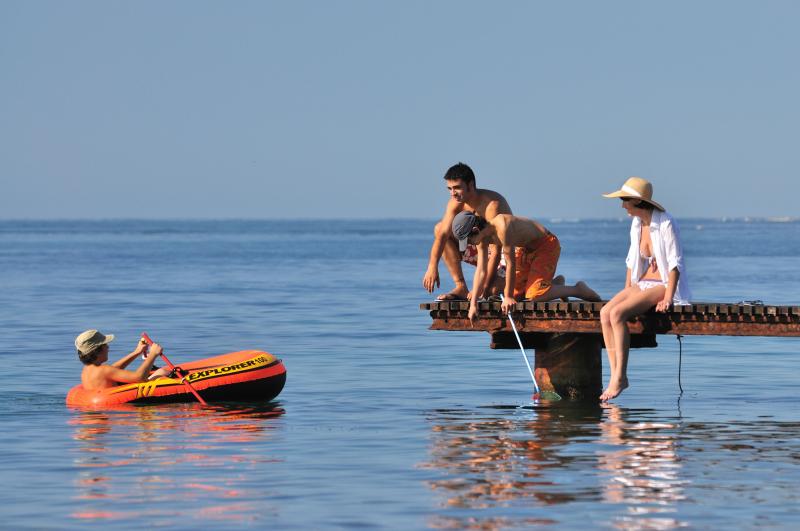 A number of coves and pebble beaches, playgrounds, organized entertainment in hotels, tourist resorts and campsites, private accommodation tailored to the needs of families with children will create an unforgettable holiday in Rovinj for you and your children. Hotel Istra, Amarin tourist resorts and Valalta (FKK) are family-friendly facilities adapted to meet the needs of families with children providing numerous activities for children and an all-day entertainment program. In other hotels and resorts, there are specially designed programs for children within Mini clubs.
For the youngest visitors and tourists of Rovinj, it may be particularly interesting to visit the Aquarium, Mini Croatia open-air gallery, Mini Grisia exhibition of the youngest artists within Grisia – a well-known one-day exhibition on the homonymous street (second Sunday in August). You may also just take the youngsters on a boat trip from the beach and go dolphin viewing! The brave ones may dare to climb the tower of the church of St. Euphemia and enjoy the incredible view of the city and the islands.
For renting children's equipment in Istria: Junior Travel
Recommend it to your friends through these services.. ...