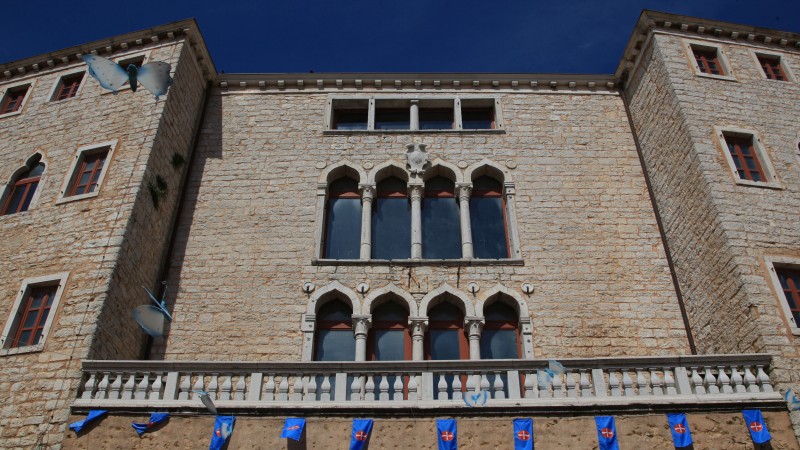 Photo gallery
A city with a turbulent past located in the Rovinj hinterland, 14 km in the direction of Pula. Even before the Romans, a pre-historic city had existed here. Historical documents, remnants of Roman structures, bronze coins and other findings bear witness to the fact that Bale used to be a Roman fort. Let us mention some of the sights:
Parish Church – built on the remnants of a basilica from the 9th century, of which only the crypt remains, an object of admiration by visitors of today.
Bembo Castle (Kaštel Bembo) – A beautiful Gothic Renaissance facade with quadriphoras and a central balcony has been completely preserved, intact in its shine and harmonious beauty.
The only site where dinosaur bones were found in the Mediterranean region is located in Bale. Along the Bale coastal area, on the territory of Porto Colone, numerous remnants of dinosaurs and other pre-historic animals were found. Some of these unique findings still lie under the sea, whereas some are exhibited at the Bale Municipal Building.
Recommend it to your friends through these services.. ...