Dog Friendly Beaches Rovinj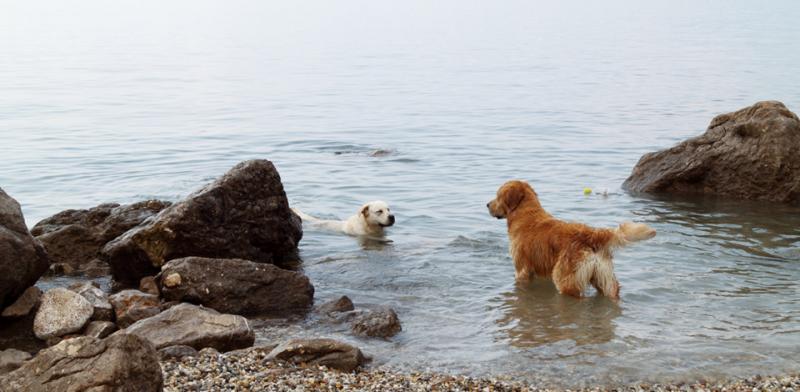 Photo gallery
Dog beaches Rovinj include areas where dogs are allowed to swim. Rovinj has many dog beaches so you and your dog won't have a hard time finding where to swim.
Dog beaches in Rovinj
Borik beach – from the northern wall of the Rovinj hospital;
The quarry in the Golden Cape Forest Park – before the ascent from the north and south side;
Škaraba beach – in the cove on the west side;
Cuvi cove in the western part towards the Škaraba beach, and after the beach bar towards the tourist resort Villas Rubin;
Bolničko naselje – on the beach across the Luigi Monti Street;
Kastelan cove – towards the tourist resort Amarin;
Veštar cove – at the end of the white trail after the Mon Paradis campsite;
Cisterna cove – next to the cistern.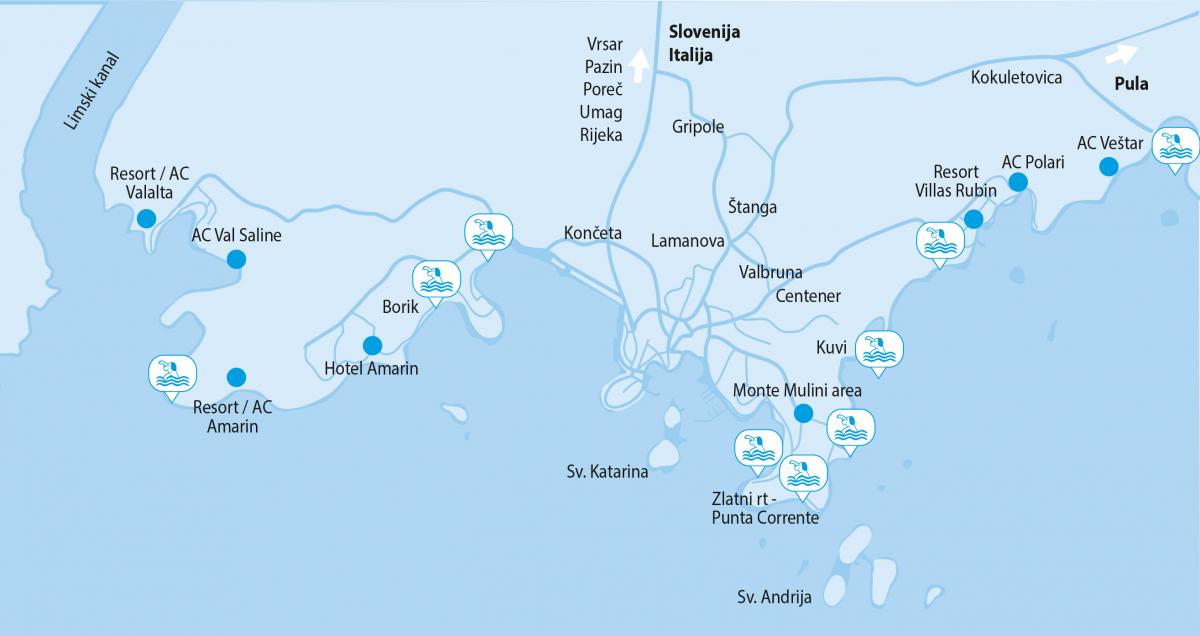 Recommend it to your friends through these services.. ...