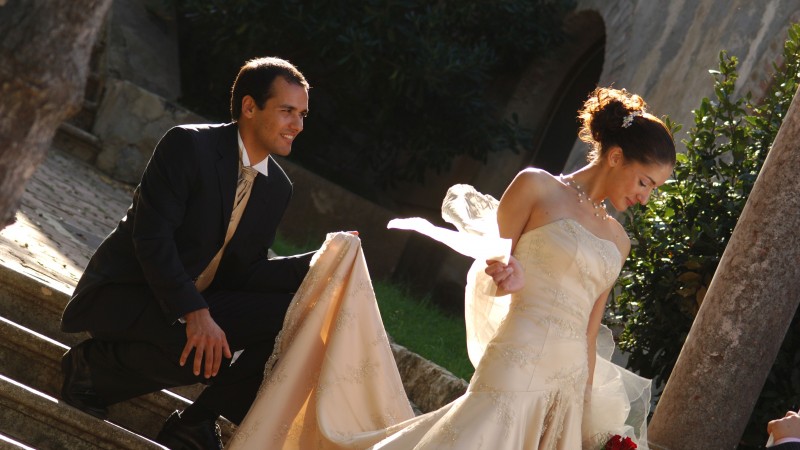 Photo gallery
True to its reputation as a romantic destination, Rovinj has hosted numerous weddings. The aforementioned beautiful nature, well-preserved old town, designer hotel interior and exterior, as well as the careful eye of a professional photographer, will ensure a perfect wedding day. There are numerous locations which will make a wedding in Rovinj simply unique. The baroque church of St. Euphemia, the patron saint of Rovinj, is the perfect choice for those who want a religious ceremony. You can also choose between locations boasting a breath-taking view of the sea, the historical centre, or the nearby islands and our finest hotels or restaurants.
Useful contacts to help plan your wedding day:
Rovinj Parish Office, Garibaldijeva 1, tel.
+385/52/815-615,
fax. +385/52/841-520,
www.zuparovinj.hr,
info@zuparovinj.hr


Rovinj Registry Office, Istarska 13a,
tel. +385/52/803-004,
fax. +385/52/803-002


Maistra weddings,
www.maistra.hr,
info@maistra.hr,
tel. +385/52/800-250,
fax. +385/52/800-215


Studio Infinity – wedding planning studio, Lacosercio 2D,
tel. +385/95/672-1878,
info@studioinfinity.com.hr,
https://hr-hr.facebook.com/studioinfinity.rovinj/


Studio Hart - design studio, Istarska 19b,
tel. +385/98/923-4505, +385/98/929-3572,
studiohart.rovinj@gmail.com


Recommend it to your friends through these services.. ...