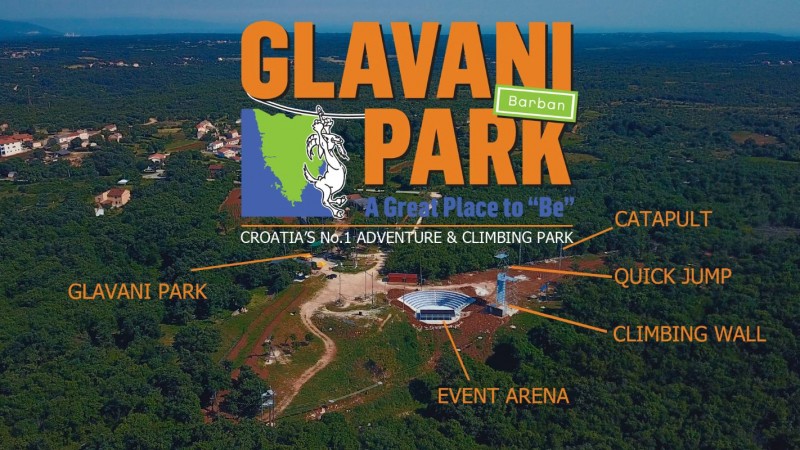 Photo gallery
Glavani Park
Glavani Theme Park is one of the largest adrenaline parks in Croatia, spreading over a surface area of a hectare and a half in Glavani village, at 6 km from Barban and 10 km from Vodnjan. Visitors can try to conquer 3 climbing paths: the 2 meter high yellow path, the 6 meter high blue path, and the black path, the highest at 10 meters. As an additional adrenaline test, a 113 meter abseiling rope was added to the blue and black path, from the first to the last platform. A 120 meter long zip line descent, 20 meters above the ground at one point, is also a exciting. The chief attraction of the park is the 11 meter high swing. Besides the adventure zone, park visitors can also enjoy the small animal farm or relax in a hammock, making Glavani Park an excellent choice for the entire family. The adrenaline park was tested and inspected by an Austrian inspector with all the necessary EU qualifications, and it successfully met all the criteria of the European safety standard for adrenaline parks.
Contact: Glavani 10, 52207 Barban
tel. 00385 98224314 Nevenko in (Croatian)
tel. 00385 918964525 Nigel (in English)
Recommend it to your friends through these services.. ...