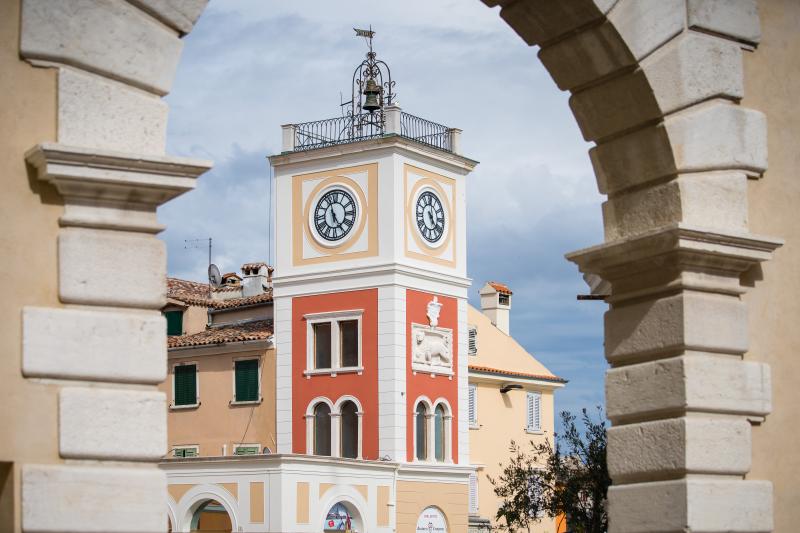 Photo gallery
It is located on the main town square in Rovinj. It once represented the tower on the south corner of the former town walls.
Built in the 17th century, the tower was extended several times. There used to be a prison below the tower for minor offenders. The town clock with its Venetian lion, the symbol of Serenissima dating back to mid-19th century, was situated on the town gate fort near the Califfi Palace.
Recommend it to your friends through these services.. ...