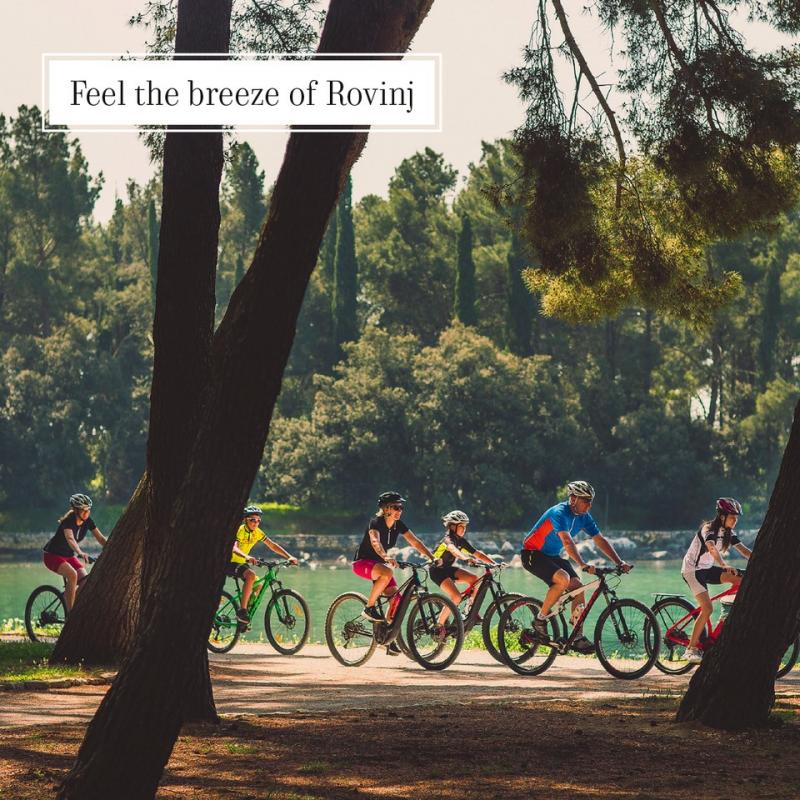 Photo gallery
If you want to spend a pleasant day and relax by cycling and enjoying the ancient cultural monuments or the view of the sea and islands, we offer you the opportunity to participate in an organized cycling trip accompanied by an expert guide. The gathering of participants is in front of the Tennis Center of the Eden Hotel. The bicycle route passes through the residential area, the Cuvi promenade and beach, Villas Rubin Resort and the Polari campsite all the way to the Monkodonja archaeological site. After the break, the itinerary leads to the Monsego (Mušego) archaeological site, then descends to Cisterna Bay, and continues towards the Veštar and Polari campsite and the Cuvi promenade to the Zlatni Rt Forest Park, and returns to the starting point in front of the Eden Tennis Center. The route is mostly easy and therefore suitable for family cycling. The total length of the route is 24 km.
Guidance is free of charge and take place every Sunday starting from 9.30 to 12.00. Registration reqired.
If you want to join a guided tour or need information, contact us no later than one hour before the start of the tour at info@rovinj-tourism.hr. The tour is on untill 26.9.2021.
Download flyer: Feel the breeze of Rovinj
Recommend it to your friends through these services.. ...