Second guided tour of the town held – "Feel the Breeze of Rovinj"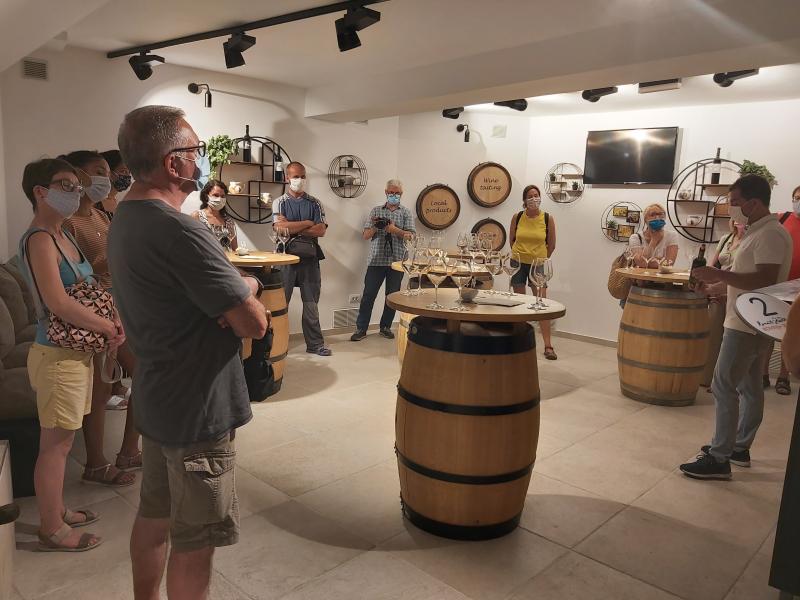 Photo gallery
18.08.2020

On Tuesday, 18th August 2020, the second guided tour of Rovinj was organized within the framework of the "Feel the Breeze of Rovinj" project, taken by about fifty guests staying in the town.
Besides a stroll along the old town streets, the tour included visiting the Church of St. Euphemia, Museum of the Town of Rovinj-Rovigno, and Agrorovinj Association's tasting room. The participants had the opportunity to sample local olive oils, cheeses of local cheesemakers, and Istrian supa at the tasting room. In the name of Agrorovinj Association, a presentation was held at the tasting room by Kristian Damijanić, President of the Association, with the help of Anton Fariš, a Member of the Association.
Guided tours will continue to take place each Tuesday, starting at 9:30 a.m., until October 6th, and are free for all. For more information and to book a tour (registration is mandatory) please send an email to info@rovinj-tourism.hr, or use the form at the following website: https://www.rovinj-tourism.com/en/discover/discover-and-enjoy/city-guided-tours/1098.
Recommend it to your friends through these services.. ...