This Year's First "Feel the Breeze of Rovinj" Gouided Tour was Held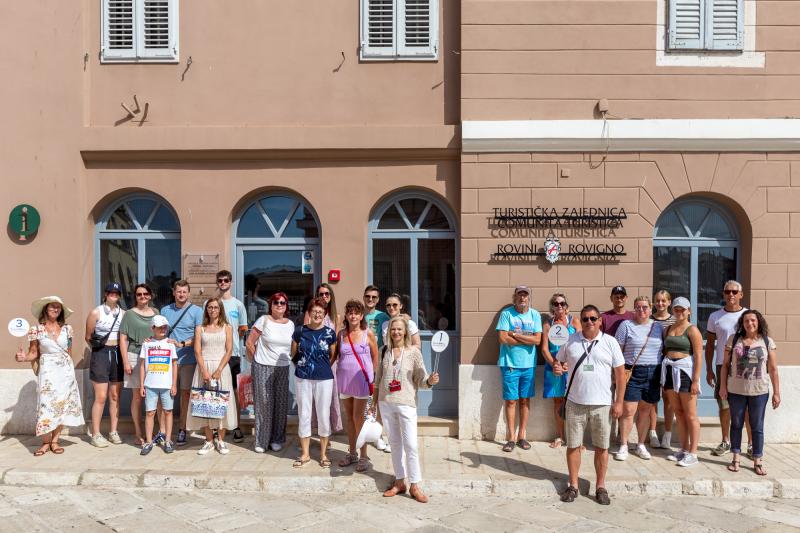 Photo gallery
20.7.2021

On Tuesday, 20th July 2021, the first guided tour of Rovinj was organized within the framework of the "Feel the Breeze of Rovinj" project. The tour was taken by Croatian, English, German, and Italian tourists, and led by licensed tour guides.
The tour included a stroll along the old town streets, with short stops at points of interest, and the obligatory tour of the Church of St. Euphemia. At the end, the participants also had the opportunity, in the vicinity of the Eco-Museum House of Batana, to sample seafood dishes and Rovinj wines, and listen to traditional Rovinj songs.
Guided tours will take place every Tuesday, starting at 10:00 a.m., until mid-October, and are free for all. Besides town tours, bike tours of Rovinj and the surrounding area will also be organized every Sunday. For more information and to book a tour (registration is mandatory) please send an email to info@rovinj-tourism.hr or contact the Rovinj-Rovigno Tourist Board.
Recommend it to your friends through these services.. ...