Another organized city tour was successfully held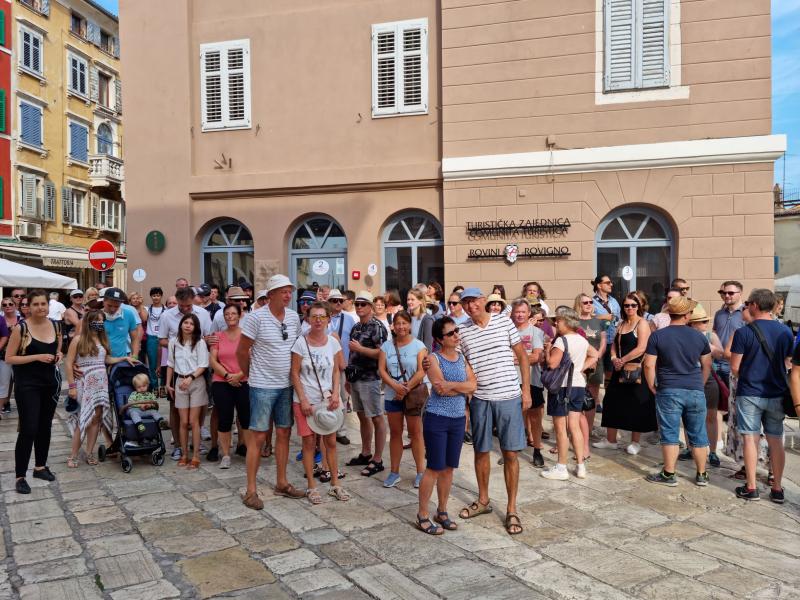 Photo gallery
14.09.2021

This Tuesday, the organized tour of the city was attended by many guests and citizens of Rovinj who had the opportunity to get acquainted with the cultural and historical heritage of Rovinj, but also listen to Rovinj songs and taste fish dishes and Rovinj wines.
Organized city tours are held every Tuesday starting at 10 a.m., until mid-October and are free for all participants. In addition to organized tours of the city, all those interested have the opportunity to participate in a bicycle ride around Rovinj, which takes place every Sunday. All those interested can get information and book their tour (registration is required) in the Tourist Board of Rovinj-Rovigno and via e-mail at info@rovinj-tourism.hr.
Recommend it to your friends through these services.. ...