The festive atmosphere in Rovinj continues with holiday events and attractions for everyone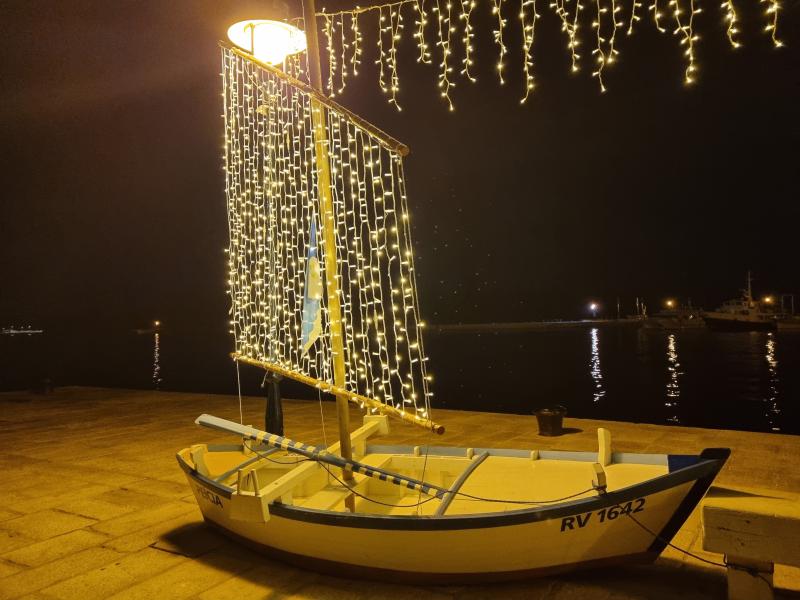 Photo gallery
27.12.2021

Rovinj's restaurants and craftsmen bring a wonderful array of delicacies and souvenirs to Advent booths located on the seaside promenade along with live music performed by Rovinj's bands, catering to many visitors and spreading the holiday cheer until 9 January. Every day from 11 a.m. until 11 p.m. visitors can enjoy local delicacies and a line-up of local artists. Download the event programme Christmas and New Year's program 2021-2022
On Thursday, 30 December at 8 p.m. the Antonio Gandusio Theatre presents a Simon Marlow and Kristijan Terzić tribute to Frank Sinatra.
On Friday, 31 December, from 11 a.m. until 1 p.m. the main square will be a stage for the children's entertainment programme hosted by Nives Giuricin and Kristijan Ugrina.
Rovinj's Advent also features photo booths on the Rovinj Promenade offering a variety of beautiful backdrops for taking the best holiday photo.
For those still deciding where to go for New Year's Eve, Rovinj's hotels have great deals and everything you need to have the best time!
Recommend it to your friends through these services.. ...