Malvasia St. Euphemia of Rovinj winery Vivoda won world gold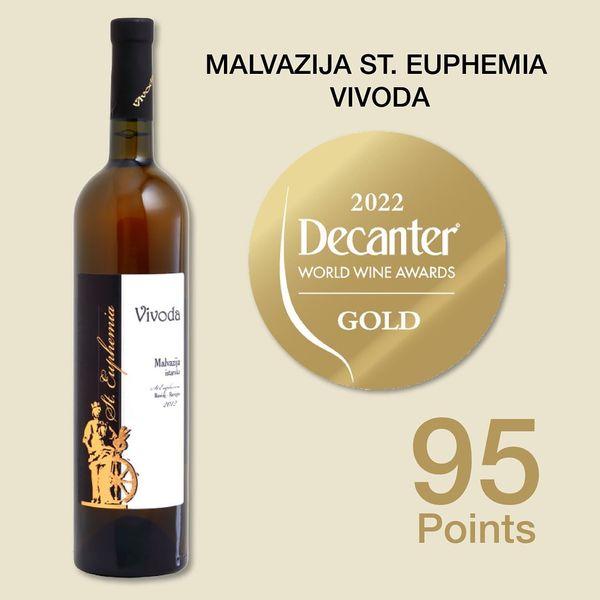 Photo gallery
13.06.2022

At this year's Decanter World Wine Awards in London, Malvasia St. Euphemia of the Rovinj winery Vivoda won Decanter's gold medal.
"Every recognition is a new motivation and a new reason to strive for the very best. This Malvasia was harvested in 2018, then aged for two years in wooden barrels, and bottled a year ago. It is a smaller batch of up to 3,000 bottles a year and it is not ordinary Malvasia, but something more. We entered our wine into the Decanter World Wine Awards for the first time and we got lucky," said Davor Vivoda.
The Vivoda family received the consent of the City of Rovinj-Rovigno that the wine St. Euphemia is presented as an original souvenir of Rovinj.
In the past, the diligent Vivoda family, in addition to viticulture, also engaged in agriculture, cattle breeding, and vegetable planting and were known for quality peaches, but since 2005 the family has committed exclusively to wine production, and today they own about 15 acres of vineyards with about 60,000 vines.
Recommend it to your friends through these services.. ...