The 16th Rovinj regatta of traditional boats with lug and lateen sails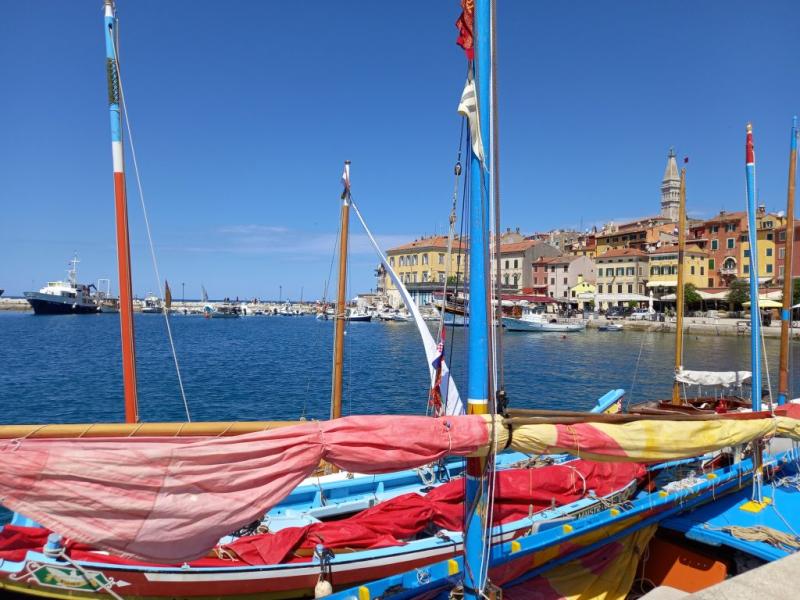 Photo gallery
13.06.2022

Last Saturday, 11 June 2022, the Rovinj waters hosted the 16th regatta of traditional boats with lug and lateen sails organized by the Association and the Institution House of Batana - Casa della batana and the Batana Eco-museum.
The Rovinj regatta gathered about forty boats with crews from northern Italy, Slovenia, Istria, and Primorje-Gorski Kotar County.
The magnificent sight of boats with colorful sails further emphasized the beauty of Rovinj's waters and left no one indifferent. The spectacle was thrilling, enthusiasm ran high, and taking photos of the big blue adorned with floating beauties was a must.
In cooperation with the Maritime Museum of Cesenatico (Emilia Romagna), a workshop on traditional sail dyeing was held at the Great Pier. Also, in cooperation with the Meduza Sports Fishing Club, a fishing workshop 'I fish alone' at the Great Pier was organized for the youngest visitors.
Recommend it to your friends through these services.. ...