Rovinj's Night held again after a break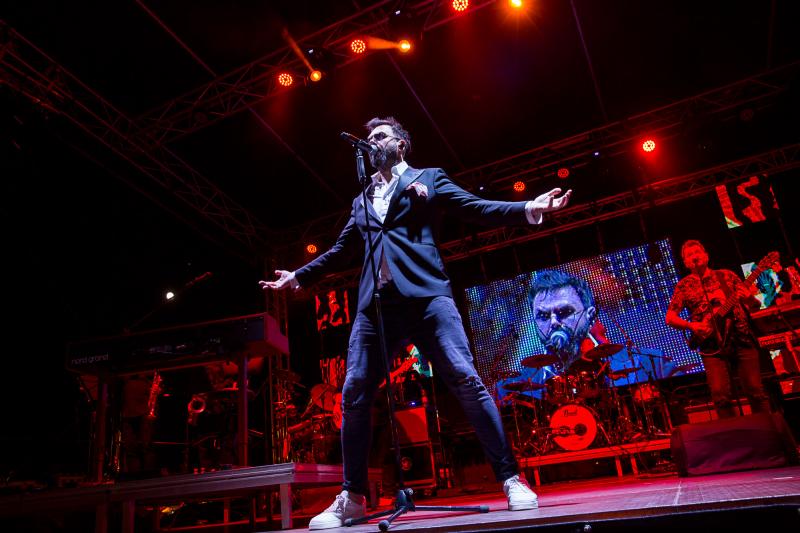 Photo gallery
13.09.2022

After a two-year break, the Rovinj's Night, a long-standing traditional festival, was again organized by the Rovinj-Rovigno Tourist Board.
The music and entertainment program began on Saturday, 10 September at 8:00 p.m. on Riviera Square with the performance of Alma Latina Band, while, at the same time, Jet Moon Trio performed on Tito Square, followed by Simon Marlow and The Rovinj Music Lab.
The next day, 11 September (Sunday), the program continued at 8:00 p.m. with a concert by the Viecia Ruveigno Group at Trg Riviera. From 9:00 p.m. on the main town square, citizens and guests had the opportunity to listen to the famous Croatian singer Petar Grašo.
After the concert, there was a dazzling 15-minute firework display.
Visitors could enjoy the permanent exhibition of the newly renovated Batana Eco-Museum, which was open until midnight on that occasion. The building of a batana boat was demonstrated at the Big pier, the caulk demonstrated how the bottom of the boat is built and restructured, and fishermen from Rovinj were weaving nets. Everything was accompanied by local gastronomic delights served at Riviera Square, organized by members of the Kuća o batani Association-Associazione Casa della batana.
Recommend it to your friends through these services.. ...