Spectacular New Year's Eve in Rovinj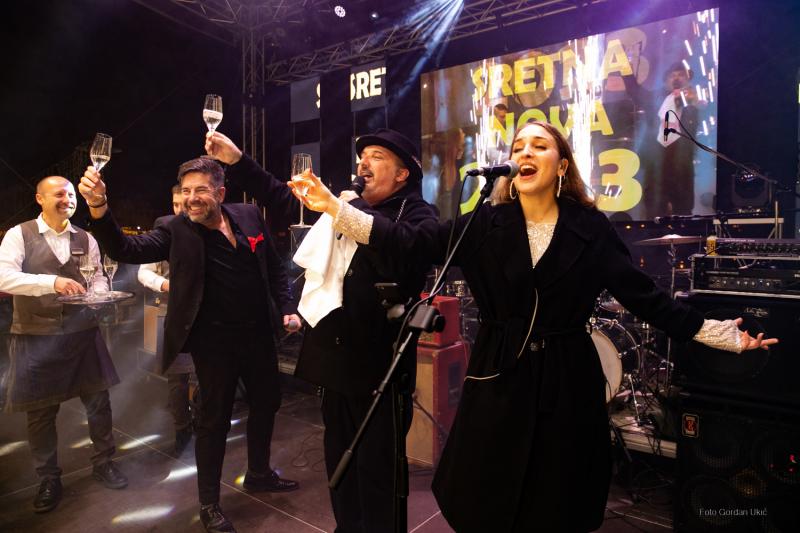 Photo gallery
02.01.2023

The main town square in Rovinj hosted a celebration programme as part of welcoming the new year in a festive atmosphere with lots of good music and entertainment for citizens and guests.
On Thursday, December 29, the program began with the concert of the Rovinj-Rovigno Music Laboratory, followed by an unforgettable party organized by the Night Express band.
On Friday, the atmosphere was warmed up by DJ Roža, followed by the performance of the band Opća opasnost, which attracted numerous fans from all over Croatia.
On New Year's Eve, the open-air celebration started with a selection of popular songs by DJ For shure and after that Tony Cetinski entertained the crowd for the next two hours with his greatest hits.
At midnight, after the traditional countdown, a colourful laser show enchanted the audience with its wide range of shapes and bright colours.
After midnight, the program continued with an exciting duet of Tony and Mirko Cetinski who sang "Santa Eufemia" and "Nato a Rovigno", accompanied by members of the Giusto Curto Cultural and Artistic Association.
The memorable New Year's Eve ended with the concert of the band Atomsko sklonište, which entertained the guests until late into the night.
Recommend it to your friends through these services.. ...