Fitting Easter program held in Rovinj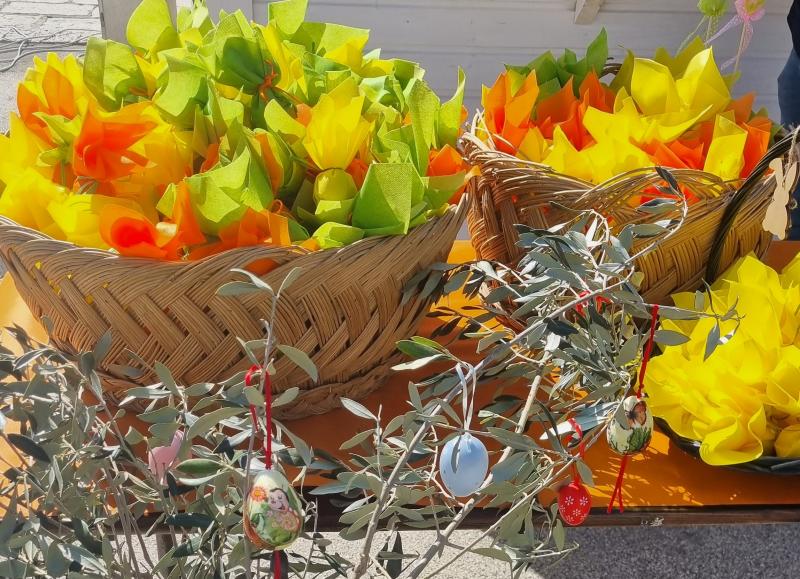 Photo gallery
10.04.2023

The rich Easter program began on Saturday, April 8, with the second edition of the Štrika Ferata Olive Oil Wine Walk tour, which took place along the newly renovated bike and walking path that replaced the former railway line Rovinj – Kanfanar. At the start of the tour, all participants received a bag with a tasting glass and a map of the route, which had several points throughout the tour where participants could taste wine, olive oil, homemade cheese, Istrian prosciutto and cod.
In the afternoon, from 5 to 7 p.m., this year's first Feel the breeze of Rovinj was organized – a free tour of the town with a professional guide in four languages, for all those who want to get to know the cultural and historical sites of Rovinj. During the walk through the streets of the old town, the participants were greeted with a musical program in Casale street where Rovinj musicians sang old Rovinj songs, bitinades and arias da nuoto. Lastly, in the Agrorovinj tasting room, on the premises of a former Rovinj bakery, the participants tasted Rovinj wine, olive oil, and homemade cheese, and attended a workshop on the preparation of Istrian supa, after which they enjoyed sampling it as well.
On Easter Sunday and Monday, a fitting entertainment program was organized on the main town square, with performances by Rovinj artists. First, the Rovinj majorettes paraded through the town center accompanied by the Rovinj Brass Band, after which followed the performances of Davor Terzić Trio, DJ 4 shure, Viecia Ruveigno, KUD-SAC Marco Garbin, DJ So Chic Trio and Rovinj-Rovigno Music Laboratory.
Culinary delights were also offered, and guests could try the traditional tasting menu prepared by the House of Batana, with the support of the Tourist Board of Rovinj-Rovigno.
Recommend it to your friends through these services.. ...