Rovinj records four millionth overnight stay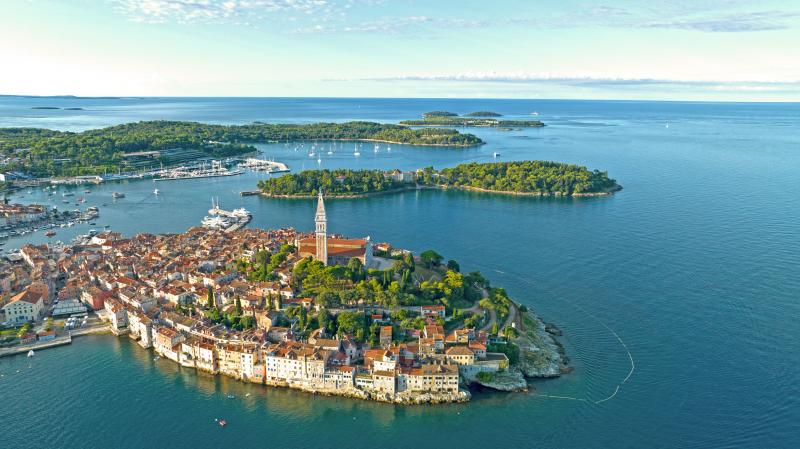 Photo gallery
25.09.2023

On September 24th, Rovinj was the first in Croatia to reach four million overnight stays, maintaining the same level as the previous year. These overnight stays were generated with a total of 665,847 arrivals, which is three percent more than in 2022.
The largest number of overnight stays in that period was made by tourists from Germany (35 percent), Austria (15 percent), Italy (seven percent), and the Netherlands and domestic tourists (five percent each).
Most overnight stays were in campsites (46 percent), private accommodation (23 percent), hotels (18 percent) and tourist resorts (10 percent).
With the New Strategic Tourism Development Plan for the destination of Rovinj adopted at the end of 2022, development activities are aimed at increasing tourist turnover during the pre- and post-season periods. This is evident from this year's results, as in the first half of 2023, with 39,303 beds, a total of 1,370,235 overnight stays were generated (three percent increase compared to the same period in the record-breaking year of 2022).
In July and August, tourist turnover was slightly lower compared to last year's results, but starting from September, the numbers have been picking up again, and a better post-season is expected compared to last year's results. This could ultimately result in record-breaking tourism figures for this year.
At present, our destination is hosting 15,081 guests, the majority being from Germany, Austria, and local visitors.
Recommend it to your friends through these services.. ...