France and South Korea's TV crews in Rovinj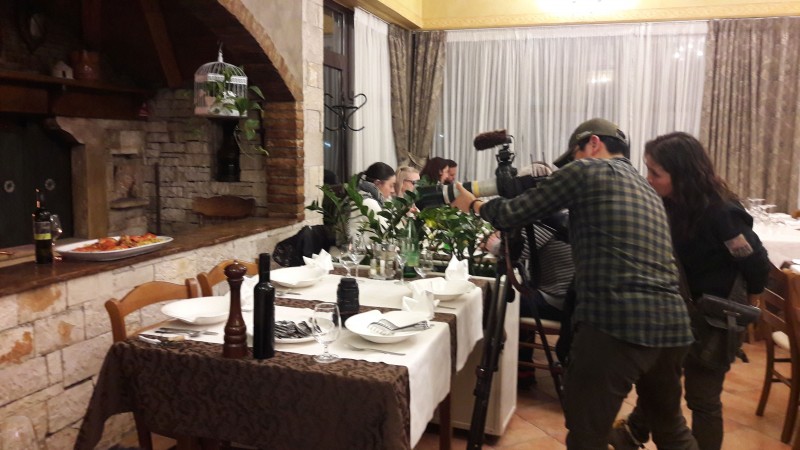 Photo gallery
27.01.2018

South Korea's EBS TV crew was in Rovinj last week. Armed with their cameras, they have captured
the beauty of the town and its surroundings. Rovinj footage will be part of the documentary film
about Croatia.
The TV crew stayed in Istria from 16 to 23 January. During their stay in Rovinj, the
locals and the Tourist Board of the Town of Rovinj-Rovigno took them on a guided tour of the town
and a boat cruise around the Rovinj islands. It must be said that EBS is one of South Korea's most
popular national television stations, watched by millions of viewers.
Rovinj was also visited by the members of the France Télévisions crew, to shoot a feature for the
French TV show Mediterraneo. During their stay in Rovinj, they captured the most beautiful views of
Rovinj and the Rovinj archipelago, and, accompanied by a professional guide, they got to explore the
cultural and historical monuments of the town. The Mediterraneo show has been broadcasted every
week for the past 25 years in co-production of the France Télévisions and Italian Rai 3. The themes of
the show include social life, cultural and historical politics of the Mediterranean countries. The show
was first aired on France Télévisions and RAI, and later also on TV5 Monde.
Recommend it to your friends through these services.. ...