More convenient parking solution in Rovinj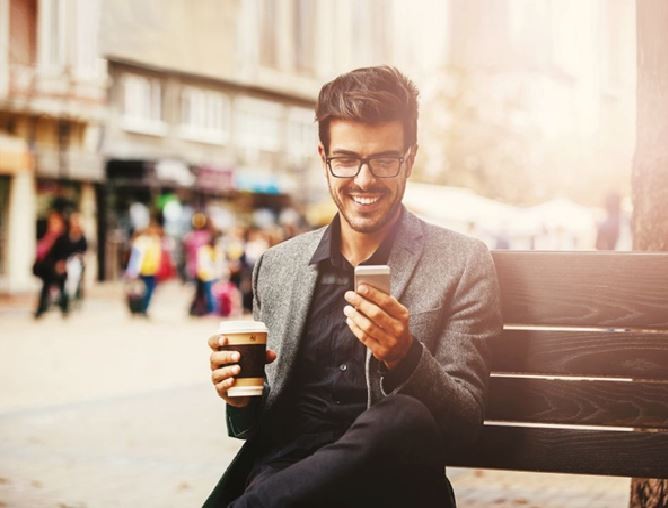 Photo gallery
03.08.2018

Everyday savings and benefits with PayDo, a free mobile and web application
Due to the great number of tourists and the increased number of vehicles in Rovinj, the number of users of PayDo, a free application for paying parking charges is growing every day and additional benefits have been activated. Faster and cheaper parking via mobile phone or the Web is now also available to foreign tourists and now all private and business users can easily pay hourly and daily parking rates as well as daily use parking vouchers issued by the parking control officer or parking tickets. The town of Rovinj is currently one of the 19 locations where PayDo service of the globally recognized IT company 'Infoart' is activated and provides the citizens who have paid for parking by text message, more specific and daily savings. Paying via PayDo application not only saves money while it avoids the costs of mobile operators, but it currently gives promotional benefits to all Mastercard® cardholders: 10% of the paid hourly rate is returned to the user on the promotional account that can be used for future parking payments. Let us recall that in Europe, over 90 percent of consumers use a smartphone more than any other device. Among them, 57 percent of Croats view the mobile phone as their preferred payment device, while 22 percent already use mobile payments. The PayDo application, which allows users to use the same device they keep on hand at all times for payment, is a simple, practical and logical solution. The use of this application is the perfect solution for all private accommodation owners without their own parking spaces. "Having no parking place with the accommodation is becoming an increasing problem for both tourists and renters. In the absence of their own parking spaces, boutique hotels and small renters can now offer their guests free parking in the area of Rovinj, but also in all 19 locations where the application is available through the PayDo application. In only one step a certain amount is paid into the PayDo account and is assigned to the guest. Guests appreciate this symbolic gesture, and when advertising their accommodation facilities the owners have a solution to the problematic issue of providing parking spaces", said Borivoj Sirovica, the director of Infoart, adding that because of the tourists, the application is available in English, German and Italian. The PayDo application, across the country popularly called Pajdo, is currently available in Rovinj, but also in Bjelovar, Crikvenica, Dubrovnik, Novi Vinodolski, Osijek, Šibenik, Pula, Poreč, Samobor, Sisak, Slavonski Brod, Karlovac, Split, Varaždin, Vodnjan, Vukovar and Zadar. The app will soon be available in other cities, including Zagreb, to make the service available at the national level.
The PayDo application is optimized for the most popular iOS and Android mobile platforms (App Store and Google Play), and can also be downloaded from the web site: www.paydo.hr Check out the promotional video at: https://youtu.be/kGvUII0Wq5w
ADDITIONAL INFORMATION
A BENEFIT TO ALL WHO COULD NOT PAY FOR PARKING BY TEXT MESSAGE: "So far, in Croatia, certain categories of business users, tourists and individual private users could not make a parking payment by text message. For the aforementioned categories of users, the only parking payment solution was the search for parking meters and some business users had to collect bills that they would later submit to their companies. Now, all users of the application can pay for parking at no extra charge, and there is an additional convenience for Mastercard card users, while absolutely all costs are visible in one account", said Borivoj Sirovica, the director of Infoart.
WHY PAYDO
• Because it is free and eliminates additional costs of parking
• Because it allows the payment of all types of parking
• Because in cooperation with Mastercard, it provides more affordable parking rates
MORE ABOUT INFOART: In its 28 years of existence, Infoart has been engaged in the development of its own business solutions and mobile payment solutions. Aside from the implementation of retail, ERP and HR solutions, they are proud of their development centre that develops parking applications for more than 100 cities in Germany. The Infoart's main product is IGEUS, an integration and payment platform that processes 800 million transactions per month, of which 2 million are parking charges.
Recommend it to your friends through these services.. ...