Chinese Star Xu Weizhou receives the EU Tourism Ambassador Award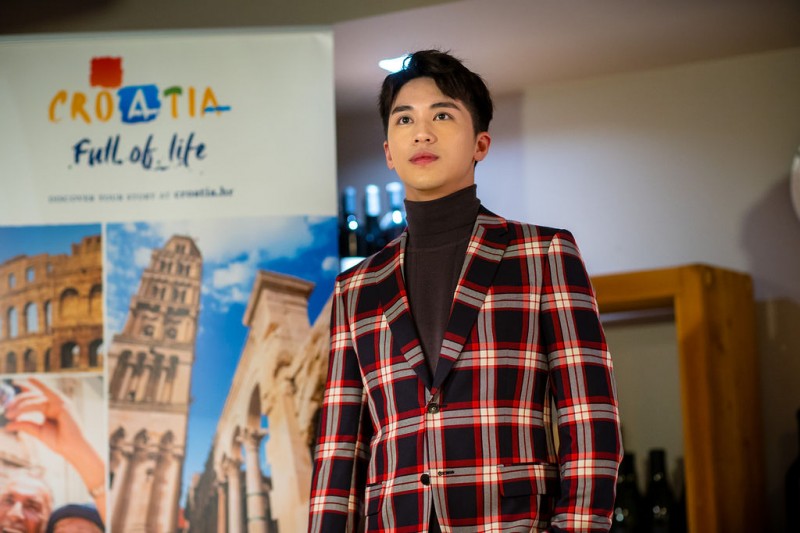 Photo gallery
29.10.2018

As one of the numerous projects of 2018 EU–China Tourism Year, the European Travel Commission launched the ECTY Ambassador Programme. The Croatian National Tourist Board responded to the ETC's call for applications, passed, and thus prepared for the arrival of the Chinese celebrity and his production team to film in Croatia, with the ETC covering the total accommodation and filming costs from the EU funds.
Xu Weizhou (known internationally as Timmy Xu), the renowned Chinese actor, singer and songwriter, filmed in Croatia from October 25th to October 29th, 2018. The ECTY Ambassador Programme is carried out in collaboration with the ETC and the prominent and top-selling Chinese journal Bazaar.
During his stay in Croatia, Xu Weizhou and his production team took numerous photos and videos, and the content and stories from their journey will be published in the journal Bazaar and online on the Trend Group media channels, especially the SM channels of the Chinese celebrity Xu Weizhou, in mainstream media in China and on the channels of Chinese influencers, and Visit Europe channels in China. Their journey covers the themes of food and wine, beautiful scenery, fashion and design, and they filmed in Pula, Rovinj, Bale and the Istrian inland (Motovun, Kozlović winery). On that occasion, Monika Udovičić, aide to the Minister of Tourism, presented on Sunday, starting at 8 p.m., at Stancija Meneghetti (Bale), the "EU Tourism Ambassador" award to the Chinese star Xu Weizhou, in the presence of František Reismüller, the ETC marketing project manager for the Chinese market, and numerous other attendees and media.
Recommend it to your friends through these services.. ...