For the first time in history, Rovinj recorded 4,000,000 overnight stays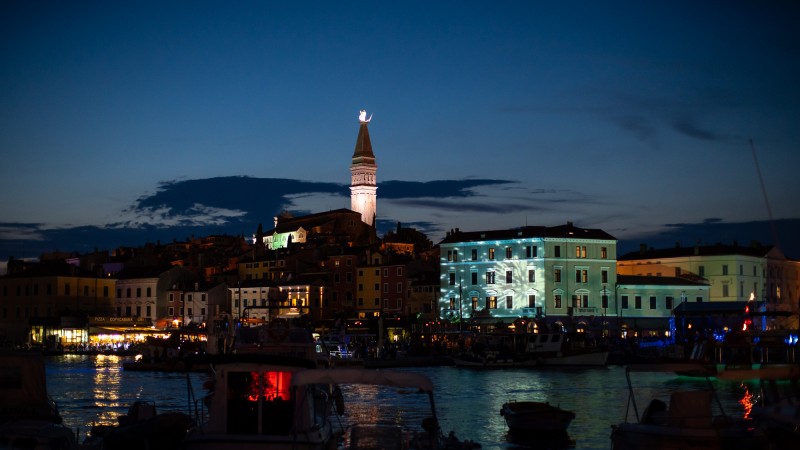 Photo gallery
04.11.2018

On 4 November 2018, for the first time in history, Rovinj recorded 4,000,000 overnight stays, which is five percent more than during the same period last year. This result was achieved with 682,068 arrivals, which is nine percent more than last year.
A multiple winner in the category of the best summer holiday destination in Croatia and this year's finalist, Rovinj has proved to be using and developing its potential in creating tourism products that attract guests and visitors not only in the summer, but also throughout the year. Namely, in the pre-season and in the post-season in Rovinj, there were more visitors than in the previous year, so in the first six months there were 14 percent more overnight stays, and in September and October seven percent more than in the previous year.
Harmonized investments of the public and private sector in the improvement of tourism products and quality of life and strong promotion on the tourist market are some of the main reasons for this significant achievement.
Rovinj has been attracting numerous guests with high quality facilities and infrastructure for sports and active holidays, wellness and health, numerous events such as large congresses and business meetings, sporting events, entertainment and gastronomic events, by presenting and fostering traditional customs and culture, and preserving and valorising the natural environment and the unique Old Town core as a cultural monument.
Our guests spent their vacation in high quality luxury hotels, in an oasis of nature in campsites and tourist resorts, naturist lovers have been visiting for years one of the best naturist campsites in Europe, families with children especially appreciated first-rate family hotels with numerous amenities for the whole family, and many guests spent enjoyed the peaceful and family atmosphere of their hosts.
The highest number of overnight stays was realized in tourist companies Maistra d.d. (52 percent) with 2,069,663 overnight stays (+ seven percent compared to last year) and Valalta d.o.o. (17 percent) with 684,075 overnight stays.
The largest number of foreign guests came from Germany (31 percent) with an increase of one percent compared to last year, followed by Austria (15 percent) with a six percent increase, Italy (10 percent), the Netherlands (seven percent) with a 10 percent increase, and Slovenia (five percent) with a 12 percent increase over the previous year.
Most of the overnight stays were realized in campsites (47 percent), with an increase of three percent, then in hotels and tourist resorts (27 percent) with an increase of eight percent and in private accommodation (21 percent) with an increase of 5 percent compared to last year.
On average, guests stayed for shorter durations at the destination. They stayed, on average, four days in hotels, five days in tourist resorts, eight days in campsites, and six days in private accommodation.
The aforementioned tourist turnover was realized with a total capacity of 37,380 beds, without the capacity of the former Hotel Park, where the construction of the new luxurious Grand Park Hotel is being completed and the ACI marine, which is also being reconstructed. These two major investments, of which the construction of the Grand Park Hotel has been declared 'strategic' at the national level, will soon be completed and will strongly mark the year 2019 together with, hopefully, even more significant achievements in tourism.
Recommend it to your friends through these services.. ...