Rovinj seabed cleanup campaign held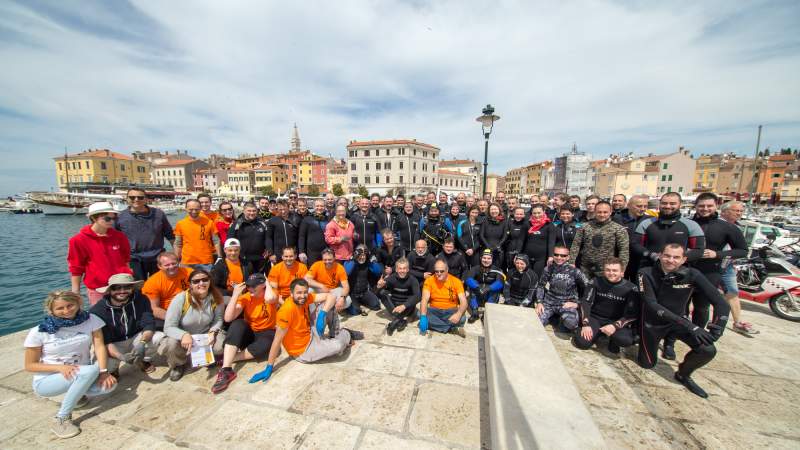 Photo gallery
13.5.2019

On Saturday, 11 May 2019, the traditional seabed cleanup campaign, organized by the Rovinj Club for Underwater Activities, took place. The ecological campaign was held at two locations, in the town port and in front of the Club in the Porton Biondi Bay (former train station area). Divers from numerous Croatian diving centers and employees of the Rovinj Red Cross, the Center for Marine Research of the Ruđer Bošković Institute and the utility company Komunalni servis, in addition to the band Big Wave and Rovinj Port Authority, participated. Despite the fact that a similar cleanup campaign in the Rovinj port took place five years ago, the quantity of the found waste such as bottles, other glass waste, boat parts, old tires and iron, hospitality industry inventory, scooters and bicycles, and similar, was not significantly reduced.
After the return to the Club, the attendees were entertained by the Rovinj band Big Wave. A charity raffle was also organized, and all funds raised went towards buying an orthopedic aid for Nedžad Kahvić, a sixth grade pupil at the Juraj Dobrila Elementary School.
Recommend it to your friends through these services.. ...