Rovinj-Rovigno Tourist Board Moves to a New Space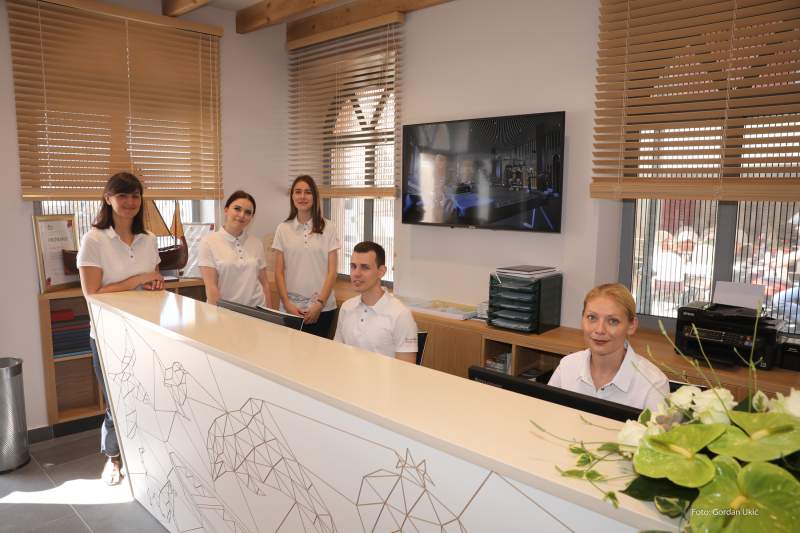 Photo gallery
7.6.2019

After performing its activities at its office at Obale Pina Budicina for several decades and after several years of searching for a more adequate space, on Thursday, June 6, 2019, the Rovinj-Rovigno Tourist Board moved to a new space at Trg na mostu 2 (near the Museum of the Town of Rovinj-Rovigno). The Tourist Board thus changed its address, now boasting a newly equipped and modernly furnished space with a spacious and attractive information center that includes a reception area and an exhibit space where all promotional material presenting Rovinj as a destination is displayed and available to the visitors for free.
The new office location is special in that it is situated at the site of the old bridge which connected the island with the land in the past, and the new Tourist Board premises include remnants of the old town walls. The attractiveness of the new location, i.e. the most-visited location in Rovinj, lies also in the fact that six streets and two squares meet precisely at Trg na mostu, thus making the office more easily accessible to the numerous visitors and citizens of Rovinj.
The new Rovinj-Rovigno Tourist Board office and information center were opened on Friday, June 7, 2019, and the opening ceremony thrilled all the attending visitors, including both domestic and foreign guests.
The person behind the design and décor of the new office is Architect and Interior Designer Antonio Balzareno from Fabrika d.o.o., a Pula-based studio, who decorated a light and airy space with natural materials and old historic photos of Rovinj.
Recommend it to your friends through these services.. ...