Cartoon: Norm of the North: Keys to the Kingdom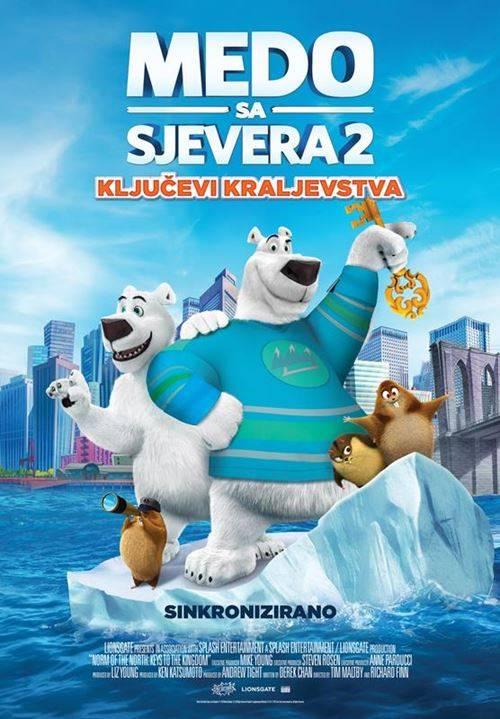 Photo gallery
4.-5.2. 2021. at 17.30; 6.2.2021. at 11.00
Sinchronized
GENRE: animation, adventure / DURATION: 90 min.
DIRECTOR: Tim Maltby, Richard Finn
VOICES: Saša Buneta, Bojan Navojec, Mirela Videk, Goran Vrbanić, Dado Ćosić
ABOUT THE CARTOON:
Norm, the newly crowned polar bear king of the arctic, must save New York City and his home. But Norm goes from hero to villain when he's framed for a crime he didn't commit. He must work with his friends to clear his good name and help save his kingdom in a winner-take-all hockey match.