Feel the breeze of Rovinj - guided cycling tour around Rovinj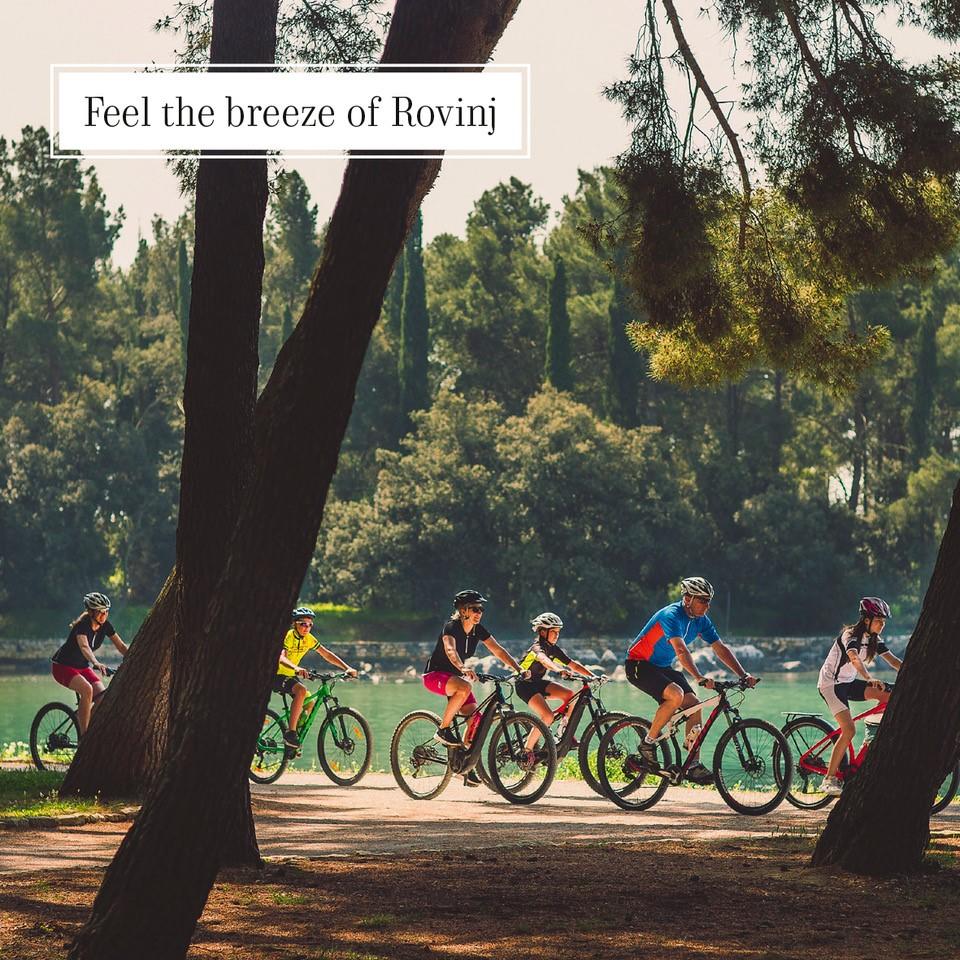 Photo gallery
If you want to spend a pleasant day and relax by cycling and enjoying the ancient cultural monuments or the view of the sea and islands, we offer you the opportunity to participate in an organized cycling trip accompanied by an expert guide. The gathering of participants is in front of the Tennis Center of the Eden Hotel.
Guidance is free of charge and take place every Saturday from 9.30 to 12.00. Registration reqired.
If you want to join a guided tour or need information, contact us no later than one hour before the start of the tour at info@rovinj-tourism.hr.
Download flyer: Feel the breeze of Rovinj 2022