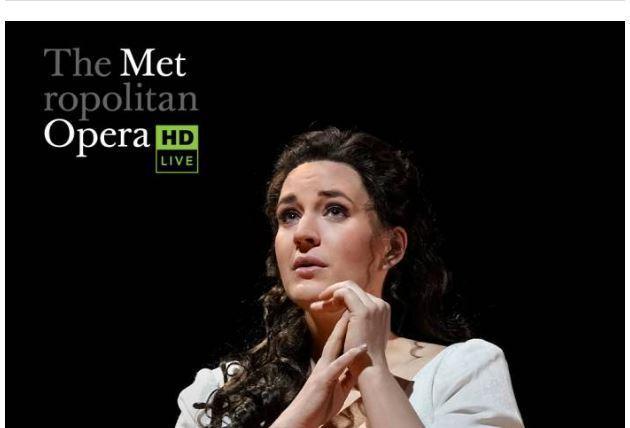 Photo gallery
RICHARD STRAUSS: CAVALIER WITH A ROSE
Strauss's Viennese comic opera based on Hugo von Hofmannstahl's libretto belongs to the very top of his oeuvre, and the new Norwegian soprano star Lisa Davidsen in the role of the aging Marshal is something not to be missed...
Conductor: Simone Young
Director: Robert Carsen
Cast: Lise Davidsen, Isabel Leonard, Erin Morley, Günther Groissböck, Markus Brück, Katharine Goeldner, René Barbera, Thomas Ebenstein
Duration: 282 min.
Live broadcast.
Single ticket price is HRK 90. The price per ticket for 4 or more operas is HRK 80. Tickets can be purchased at the cinema box office, and reservations are also possible online!