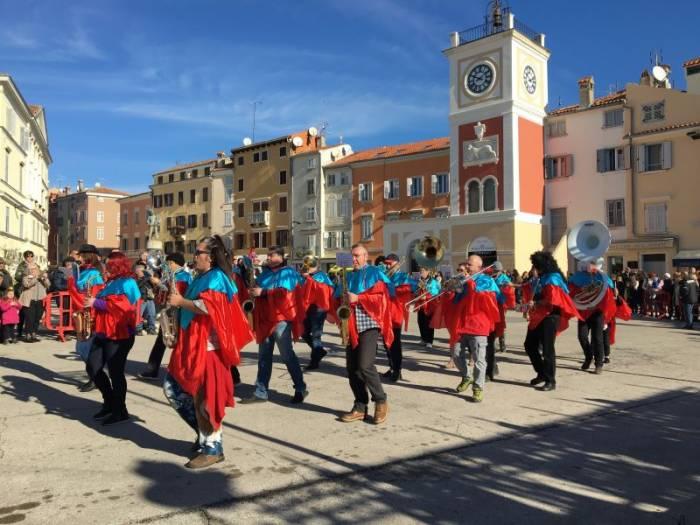 Photo gallery
Carnival parade
Happy masquerades will start at 10 a.m. from Aldo Negri waterfront to the main town square.
The Brass Band and Majorettes of the City of Rovinj-Rovigno, Rovinj kindergartens and schools, the Association of Persons with Disabilities and the animators of "Maistra" will participate in the procession.
They will be welcomed on the square by hosts who will introduce each group, and the Italian elementary school of Bernardo Benussi will stage the trial of the Rovinj witch Viecia Batiecia, the main culprit for all the troubles that followed us in the past year.
Volunteers from the city branch of the Red Cross will distribute cakes to the participants.
Sponsors: Red Cross Rovinj-Rovigno, Maistra d.d.
Patron: City of Rovinj-Rovigno - Città di Rovinj-Rovigno