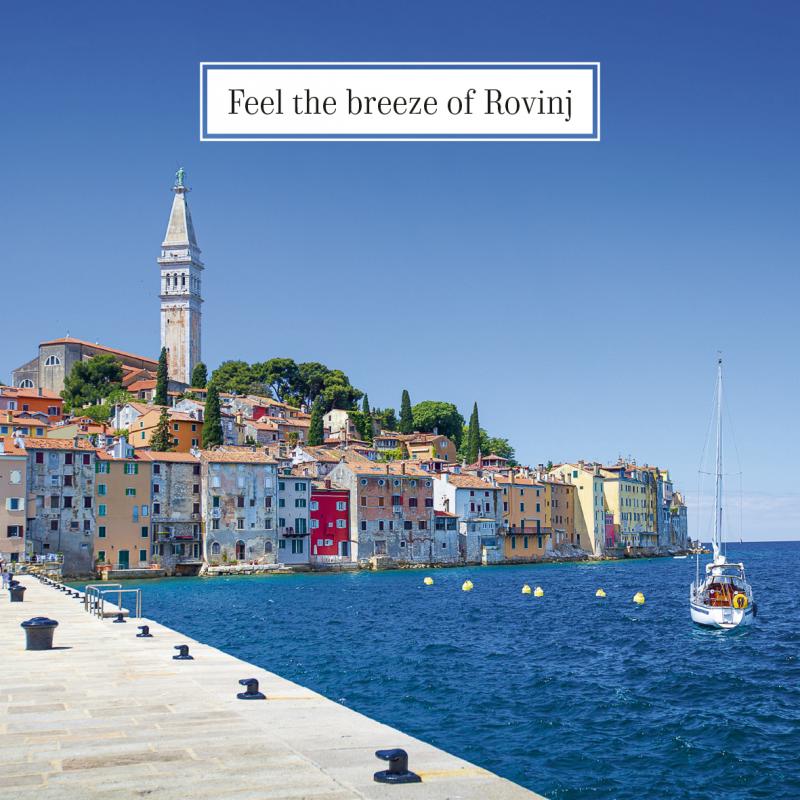 Photo gallery
Join us if you are curios to learn about the history of Rovinj from a local guide! Departure and meeting with the guide is planned in front of the Rovinj-Rovigno Tourist Board, Trg na mostu 2. The 2-hour tour includes a walk through the old town streets with a short break at the most interesting sites: Garibaldi Street, family shoe repair shop in Zdenac Street; Bregovita Street; lookout; Church of St. Euphemia with a church tour; Grisia Street; Porečka Street; Garzotto Street; Veli trg; Vrata pod zidom; town port, Marshal Tito Square, town clock, Eco-museum House of the batana.
During the tour, in Casale street, participants will be greeted by a music program with musicians who will perform old traditional Rovinj songs called bitinade and arie da nuoto. Finally, in the Agrorovinj tasting room, in the former Rovinj bakery from the beginning of the last century, participants will taste the famous Rovinj wines, local olive oils and homemade cheese and will join the preparation of the Istrian supa, which they will then taste.
Guidance is free of charge and take place every Tuesday, starting from 10:00 to 12:00. Registration is reqired.
If you want to join a guided tour or need information, contact us no later than one hour before the start of the tour at info@rovinj-tourism.hr.
Recommend it to your friends through these services.. ...