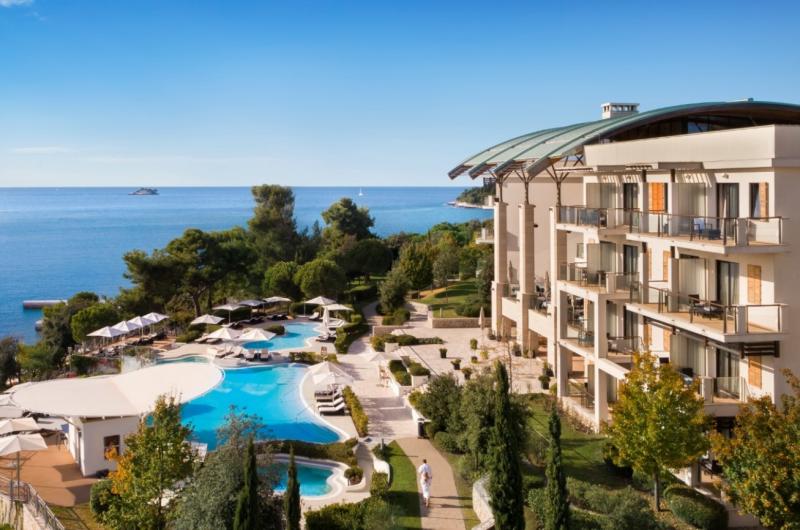 Photo gallery
Maistra d.d.
Tel. +385 (0)52 800 250
Faks: +385 (0)52 800 215
hello@maistra.hr, www.maistra.hr
Maistra operates as part of Adris Group and is one of the leading tourism companies in Croatia. It manages 19 hotels, 11 tourist villages, and 6 camps all highly rated in Rovinj, Vrsar, Zagreb and Dubrovnik. In Rovinj guests can find accommodation in hotels Grand Park Hotel Rovinj, Lone, Monte Mulini, Family Hotel Amarin, Adriatic, Eden, Istra, and Katarina, in addition to Amarin and Villas Rubin Tourist Villages, and Veštar, Amarin, and Polari camps. Grand Park Hotel Rovinj is one of the most luxurious hotels of the Adriatic. It is located at the edge of a pine forest, in the vicinity of the Park Plaza Promenade and the modern Mulini Beach, and has views over Sv. Katarina Island and the old center of Rovinj.
Special offer
A discount of 25% for early booking a vacation in 2021 is offered. For more information: https://www.maistra.com/offers.
Recommend it to your friends through these services.. ...