Fourth guided tour of the town - "Feel the breeze of Rovinj" - was held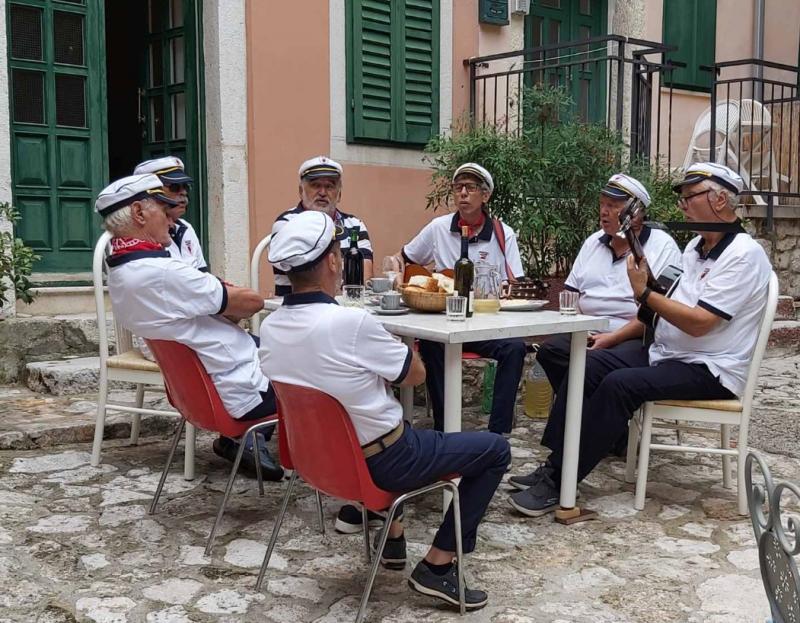 Photo gallery
01.09.2020

On this Tuesday as well, 1st September 2020, a guided tour of Rovinj was organized within the framework of the "Feel the Breeze of Rovinj" project. The free tour included a visit to the old town, Church of St. Euphemia, Museum of the Town of Rovinj-Rovigno, and the Agrorovinj Association's tasting room. As each Tuesday, the participants had the opportunity to sample renowned Rovinj wines, olive oils, and cheeses, watch how Istrian supa is prepared, and taste it as well, of course. The visit to the Agrorovinj Association was hosted by its President, Kristian Damijanić, and Member Vesna Marangon. The Agrorovinj Association numbers among its members many agriculturists, winemakers, and olive growers from the Rovinj region, and aims to stimulate and develop agricultural production on the territory of the town of Rovinj. The entire guided tour and tasting program was organized in Croatian, Italian, English, and German.
The members of Rovinj Association Giusto Curto also participated in the program this week, by singing traditional Rovinj songs and bitinadas. Bitinadas are an original expression of Rovinj folk songs, when singers use all their skills to imitate the sounds of instruments of a hypothetical orchestra. Each individual performance is usually inimitable and improvised. The members performed at a beautiful authentic location in the old town, on Casale Street, thus contributing to and enriching the overall experience of the tour.
Guided tours will continue to take place each Tuesday, starting at 9:30 a.m., until October 6th, and are free for all. For more information and to book a tour (registration is mandatory) please send an email to info@rovinj-tourism.hr, or use the form at the following website: https://www.rovinj-tourism.com/en/discover/discover-and-enjoy/city-guided-tours/1098.
Recommend it to your friends through these services.. ...