Penultimate organized sightseeing tour and cycling around Rovinj - Feel the breeze of Rovinj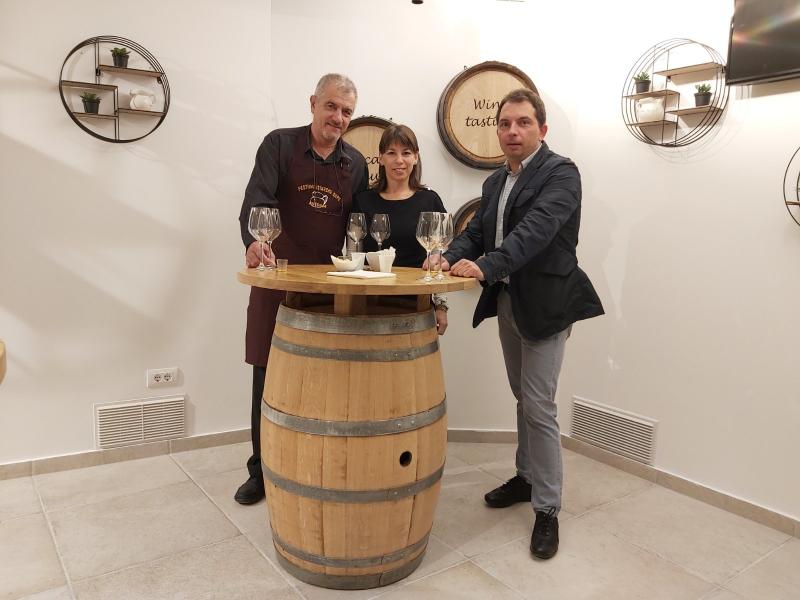 Photo gallery
29.09.2020

Last Sunday, another free guided bike ride was organized around Rovinj as part of the Feel the breeze of Rovinj project. During the ride, interested participants had the opportunity to pass through the Golden Cape Forest Park, Cuvi bay, Villas Rubin tourist resort, the archaeological site of Monkodonja and Mušego and Cisterna bay.
The penultimate free organized sightseeing tour as part of the project 'Feel the breeze of Rovinj' gathered about 20 interested Rovinj guests. All participants had the opportunity to walk around the town with an expert guide and learn more about its cultural and historical sights, visit the Church of St. Euphemia and the Rovinj Heritage Museum. During the walk through the town in Casale Street, the tour participants had the opportunity to listen to old Rovinj songs called bitinada and aria da nuoto, performed by members of the Giusto Curto Cultural and Artistic Association.
A tour of the town was followed by a visit to the tasting room of the Agrorovinj Association where the participants had the opportunity to taste top Rovinj wines, olive oils and Istrian cheese. In addition, they attended a presentation of the preparation of Istrian soup, which they also tasted. The hosts were Kristian Damijanić, President of the Association and Nino Fariš, member of the Association. This time, in addition to the hosts, the participants in the tasting room were also welcomed by the HRT team, who were filming for the show Turizam.hrt.
The last free sightseeing tour will take place next Tuesday. As always, all those interested can apply via email on info@rovinj-tourism.hr and the website www.rovinj-tourism.hr.
Recommend it to your friends through these services.. ...