Grand Park Hotel Rovinj Wins the Hotel Property Award 2020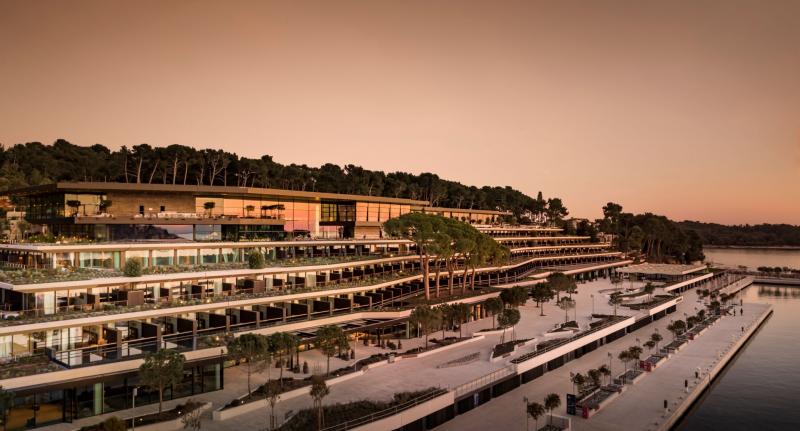 Photo gallery
09.10.2020

On October 8, 2020, Maistra's Grand Park Hotel Rovinj won the Hotel Property Award 2020. The Hotel Property Award is awarded by hotelforum management GmbH as part of the hotelforum conference. The members of the jury highlighted how impressed they were by the combination of pure and modern architecture of the Croatian 3LHD studio and the elegant Italian signature interior design by Piero Lissoni and the Milan partners. The hotel has blended perfectly with the environment, so that both guests and visitors can enjoy the beautiful view of the nearby island of Katarina and the old town of Rovinj.
An interdisciplinary jury composed of 19 members was tasked to select 10 nominee hotels from 4 European countries among 40 candidate hotels from 12 European countries. The three nominee hotels that made the final cut, i.e. this year's finalists, included the Ottilia Hotel from Copenhagen, Denmark, the Lighthouse Hotel & Spa from Büsum, Germany, and this year's winner, the Grand Park Hotel Rovinj.
Hotelforum is a European hotel development conference that has been held for 18 years already. During the conference, hotel business professionals from all over Europe get together for the purpose of networking and exchanging experiences.
Recommend it to your friends through these services.. ...