Valentine's Day in Rovinj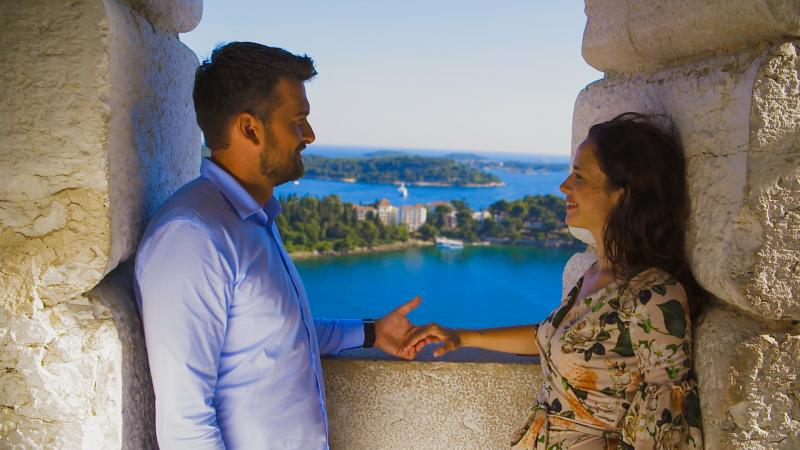 Photo gallery
09.02.2021

One can spend Valentine's Day in Rovinj in countless ways - roaming the beautiful narrow streets of the old town, drinking fine wine from a local producer on the rocks overlooking the magnificent church of St. Euphemia, walking or cycling in Zlatni Rt (Golden Cape) Forest Park are just some of them.
A romantic weekend in a contemporary 5-star design hotel, surrounded by a pine forest, awaits all those who have chosen to spend Valentine's Day at the Lone Hotel. In addition to a rich package of offers for Valentine's Day, which includes accommodation, dinner, access to the Wellness & Spa Center, discount on massage, bike rental, the hotel's offer is complemented by a guest appearance from local DJ, tasting of local wines in the wine shop, offer of winter drinks Winter Hottie, sushi pop-up offer, etc. Learn more about the offer here: https://www.maistra.com/offer/valentines-lone.
Hotel Adriatic, located in the old town of Rovinj on the main town square, also has a special offer for Valentine's Day. In addition to a beautiful view of the harbour with batanas and the nearby marina with yachts, it offers its guests a special breakfast on Valentine's Day, a romantic dinner at the Brasserie restaurant, tasting and presentation of an extensive whiskey selection, etc. Learn more about the offer here: https://www.maistra.com/offer/valentines-adriatic.
Please check out the following link to find out about other offers in our destination in other accommodation facilities: https://www.rovinj-tourism.com/en/accommodation.
Recommend it to your friends through these services.. ...