Head Concierge of the Monte Mulini Hotel received the recognition and the golden keys of Les Clefs d'Or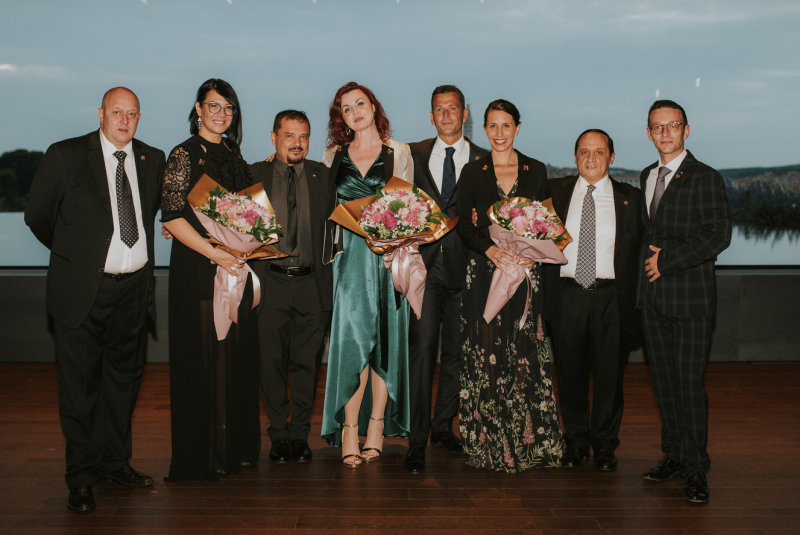 Photo gallery
7.6.2021

For the first time in Croatia, the world elite organization and professional association of concierges Les Clefs d'Or awarded golden keys to concierges of Croatian hotel companies, including concierge Jasmina Huskić from Maistra's Monte Mulini Hotel.
On Saturday, June 5, in Rovinj, the golden keys were awarded by five delegates of the Les Clefs d'Or association from Italy. The solemn ceremony included the reading of the official table of values to be followed by the Les Clefs d'Or concierges and the ceremonial pinning of the keys to the lapels of each member's jacket. This marked Maistra's entry into this world's elite organization, which is also a recognition of the adopted European and world standards of concierges.
Les Clefs d'Or is a well-known association of the best concierges with over 4,000 members in 80 countries. Since 1929, they have met an infinite number of guest requests, from every day to the most complex, and are easily recognizable by two crossed golden keys on the lapels of the uniform.
Recommend it to your friends through these services.. ...