Cris Pelo Mundo Brazilian TV crew visits Rovinj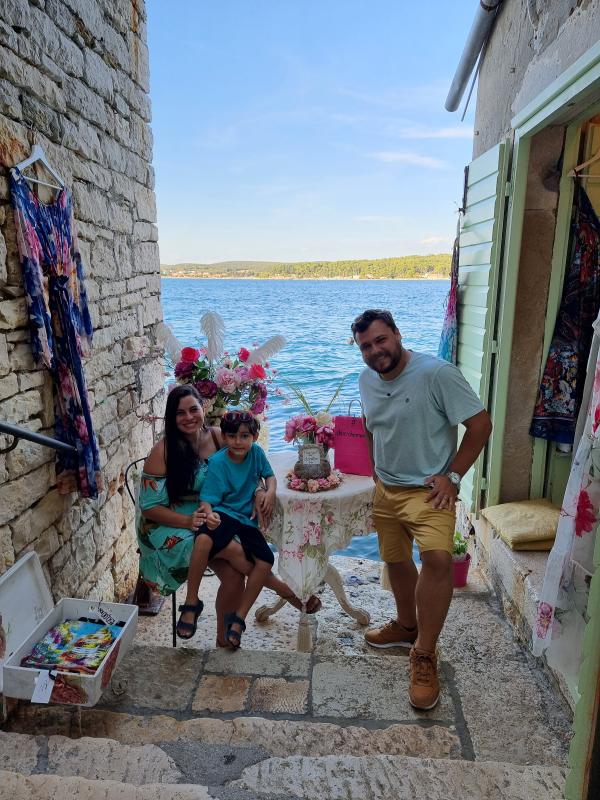 Photo gallery
10.09.2021

The crew filming the popular Brazilian tourism TV show "Cris Pelo Mundo" has spent two weeks filming Croatia's attractions and they have decided to dedicate the entire 4th season to documenting what Croatia has to offer. Over 17 days in Croatia the crew visited 14 destinations discovering Croatia's cultural and gastronomic heritage and natural attractions.
Cris Pelo Mundo is a travel show featured on the Travel Box Brazil Pay-Tv channel that reaches over 14 million families and travel fans and ranks 5th among the target audience in Brazil - families looking to find the inspiration for their next trip.
The crew includes TV presenter Cris Stilben, her husband and TV presenter Igor Duarte, their son and TV presenter Emmanuel, photographer Mirian Molinero and cameraman Raphael Bellizzi.
"Croatia is truly a complete experience – it has everything! Great history, beautiful untouched nature, good infrastructure and it is an exquisite destination for families with children. (kid friendly). We are amazed by everything we have seen ", Cris Stilben
"We have enjoyed every step in discovering Croatia and we are astonished with the perfect blend of historical and cultural heritage and beautiful nature", added Igor Duarte
The entire Croatia project was designed by Marilia de Oliveira, a Brazilian living in Karlovac and the owner of the Marzito Travel agency www.marzito.com. In addition to launching the project, Marilia was in charge of entire logistics, translating and escorting the crew during their travel.
Recommend it to your friends through these services.. ...