New railway line between Pula and Buzet allows the transport of bicycles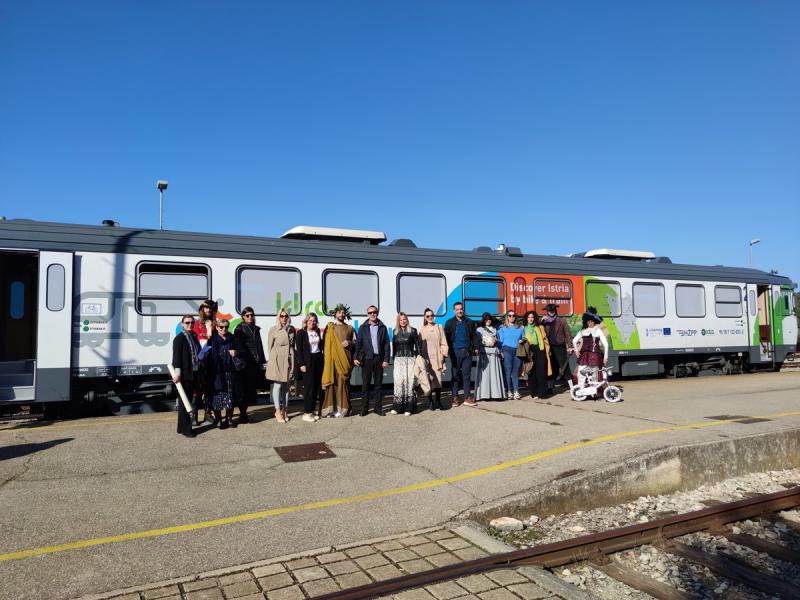 Photo gallery
03.11.2021

By signing a cooperation agreement, and with the aim of stimulating the economy and tourism, on Thursday, 28 October 2021, a pilot project of the Istrian Development Agency and HŽ passenger transport was presented, which includes a railway line running between Pula and Buzet allowing the transportation of bicycles. The promotion of the project started at the Pula railway station, after which ISTRA INSPIRIT, while on the route Pula - Kanfanar - Pula, presented an experiential performance of the Istrian Chronicle: train, bicycle and hidden treasure.
The Istra bike & train project proved to be an opportunity for the development of a new product (organization of guided tours, promotion of bicycle paths with the use of railway transport, potential for inclusion of Istra Inspirit, promotion of Euro Velo 8 and 9 routes, promotion of the new route Kanfanar - Rovinj-Rovigno,…) and includes the procurement of equipment such as bicycle racks for electric buses in Poreč, electric bicycle systems in Pazin and Lupoglav, and an informative digital billboard in Pazin.
For now, the train runs every Saturday and Sunday with two departures from Pula and Buzet. For more information about the timetable, visit the link http://www.hzpp.hr/.
Recommend it to your friends through these services.. ...