Rovinj wins Champion of Croatian Tourism title at the Days of Croatian Tourism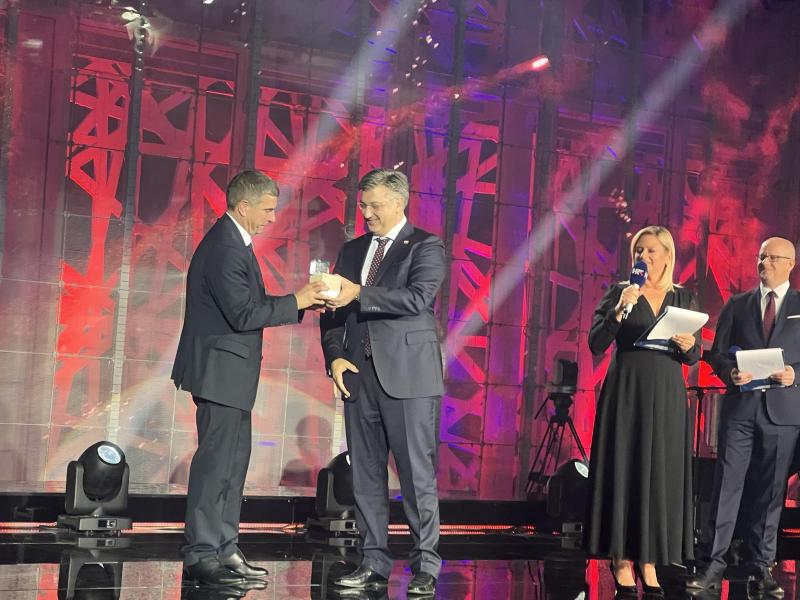 Photo gallery
08.10.2022

At the Days of Croatian Tourism 2022, traditional meeting of tourism workers and all stakeholders in the tourism system of the Republic of Croatia, organized by the Ministry of Tourism and Sports, the Croatian Chamber of Commerce, the Croatian Tourist Board and Croatian Radio and Television, which were held in the period from October 6 to 8 in Šibenik, on the first evening, Rovinj was awarded with the title of the most successful (summer) holiday tourism destination in Croatia.
In the 5-star hotel category, the best is the Grand Park Hotel Rovinj, while Hotel Lone won the award for the best congress hotel, and in the story hotel category, the first place went to Hotel Adriatic. Marin Paljuh from Rovinj received the award "Man - the key to success" as the best lifeguard at swimming pools and beaches, and two schools from Rovinj - Eugen Kumičić High School and Zvane Črnje High School - were awarded recognition and commendations by the Minister of Tourism and Sports Nikolina Brnjac for the project "Bake it away" which combines new technologies, culture, tourism and gastronomy, trying to offer those interested the independent creation (baking) of their own souvenir, inspired by Rovinj's tangible and intangible cultural heritage.
At the second final awards ceremony, Rovinj was declared the tourism champion of Croatia, i.e. the destination of the year, and the award was presented to Mayor Marko Paliaga by Andrej Plenković, the Prime Minister of the Republic of Croatia. Grand Park Hotel Rovinj was declared the hotel of the year.
Recommend it to your friends through these services.. ...