Rovinj's holiday atmosphere continues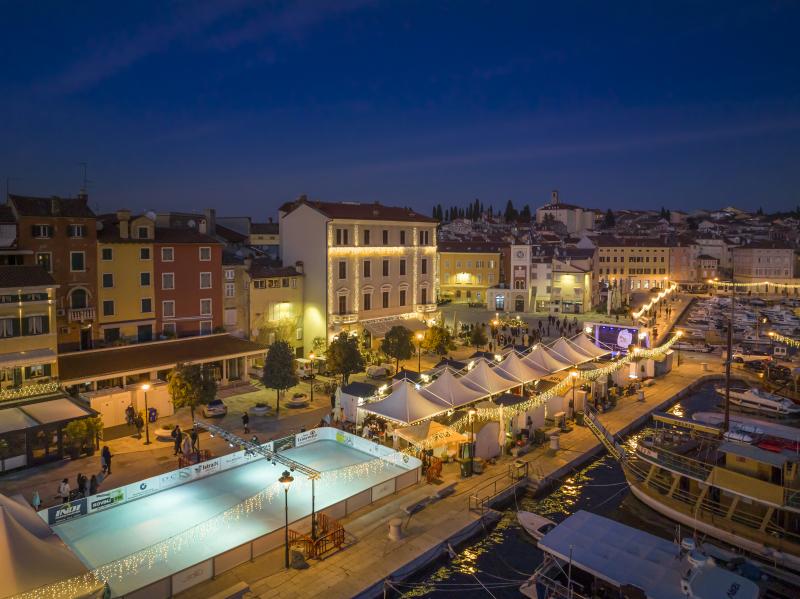 Photo gallery
29.12.2022

If you still haven't decided where you will say goodbye to the old and welcome the New Year, come to the main square in Rovinj and have fun until late into the night with special music program.
On Friday, December 30, DJ Roža will start the evening off at 20:00, and from 22:00 the audience will be entertained by a band called Opća opasnost.
The New Year's Eve party for the little ones begins at noon on December 31, with an extensive entertainment program.
On New Year's Eve, from 20:30 the Rovinj audience will be warmed up by DJ For shure and from 22:15 the party continues with Toni Cetinski. Exactly at midnight, the Rovinj sky will be illuminated by a spectacular laser show.
The skating rink, Advent chalets in the square and at the foot of the Grand Park Hotel Rovinj, and the crèche near the church of St. Euphemia can be visited until January 8, 2023.
See below for more about the exciting atmosphere of the Rovinj Advent season.
Recommend it to your friends through these services.. ...