Fantazija Quarry – Cava di Monfiorenzo hosted the first concert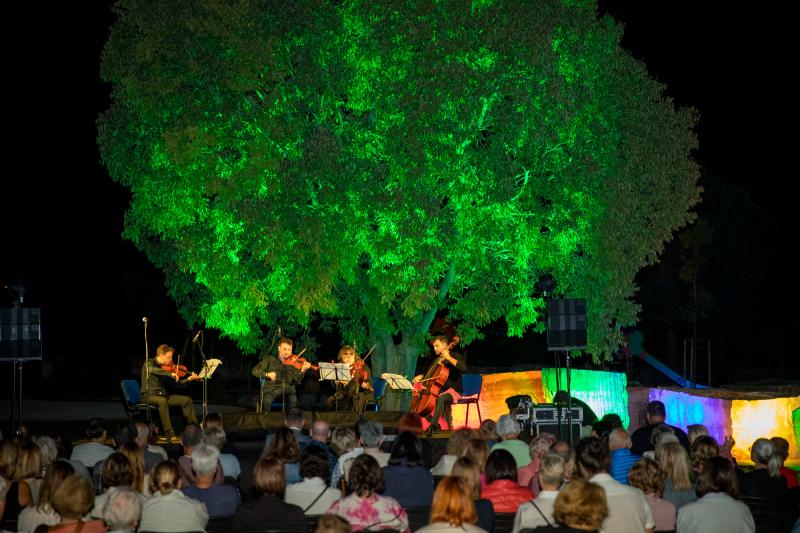 Photo gallery
19.09.2023

Yesterday, the first concert titled 'Famous Music for Strings and Piano' was held at the location of the protected geological natural monument Fantazija Quarry – Cava di Monfiorenzo. The concert was performed by the string quartet 'Leopold.' The event began with two musical performances within the quarry and then continued at the central lawn of the visitor centre. Numerous citizens and guests attended the concert.
Midway through last year, the project for the protection and educational-touristic valorisation of this area was completed using European funds. The project was led by the county Public Institution 'Natura Histrica,' with project partners being the City of Rovinj-Rovigno and the Tourist Board of the City of Rovinj-Rovigno, with full support from the Istria County. The realization of all project ideas resulted in the development of the quarry with state-of-the-art visitor-interpretation infrastructure and a professionally detailed interpretation of geology and geological phenomena that can be observed on-site. The visitor centre of the Fantazija Quarry geological natural monument has become the sole location in Istria County dedicated to welcoming a diverse range of visitors and hosting specialized geological education sessions tailored for students, academics, and the general public.
Recommend it to your friends through these services.. ...