12th Edition of Popolana – From Sports on Streets and Squares to Nature and Tourism – Took Place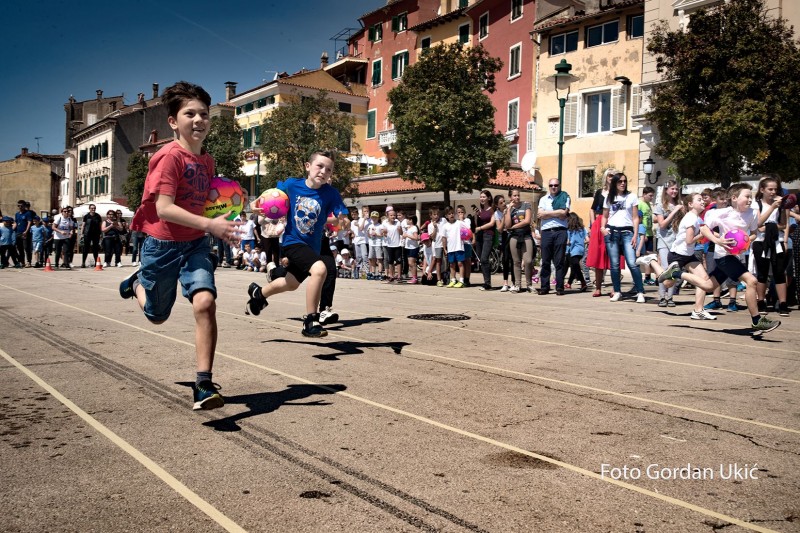 Photo gallery
02.05.2018

The 12th edition of Popolana, the sports and recreation, and entertainment event with the motto "From Sports on Streets and Squares to Nature and Tourism", was held this past weekend. The event was organized by the Rovinj Sports Union, while its patrons were the town of Rovinj, the Tourist Board and Maistra d.d. The event gathered about 2000 participants this year.
Friday was reserved for the youngest participants from kindergartens and elementary schools; their performance was a delight to the visitors at the crowded Trg m. Tita, accompanied by the gorgeous Rovinj baton twirlers.
Numerous competitions took place on Saturday, such as sports fishing, cycling, chess, street basketball, and children's tennis tournaments, including an International Dance Day competition organized by the dance group Roxanne.
Sunday was reserved for athletics. About 120 runners from Croatia and abroad participated in the half marathon and the 5K run. Gracijano Turčinović from Sveti Petar u Šumi entered the Handcycle race for the sixth time, while the members of the Association of Persons with Disabilities took part in the humanitarian 1000 meter run.
The winner of the half marathon was Nelson Kiphogeii Heroti from Hungary, while the best female runner was the Croatian marathon runner Matea Matošević Hatić.
Popolana also has a humanitarian character. All profit from sales of t-shirts with the Popolana logo at the price of 30 Kuna as well as from the Pasta Party, and all donations, will go to the Rovinj Association of Persons with Disabilities.
Recommend it to your friends through these services.. ...