Rovinj first in Croatia to reach 3 million overnights, five days earlier than last year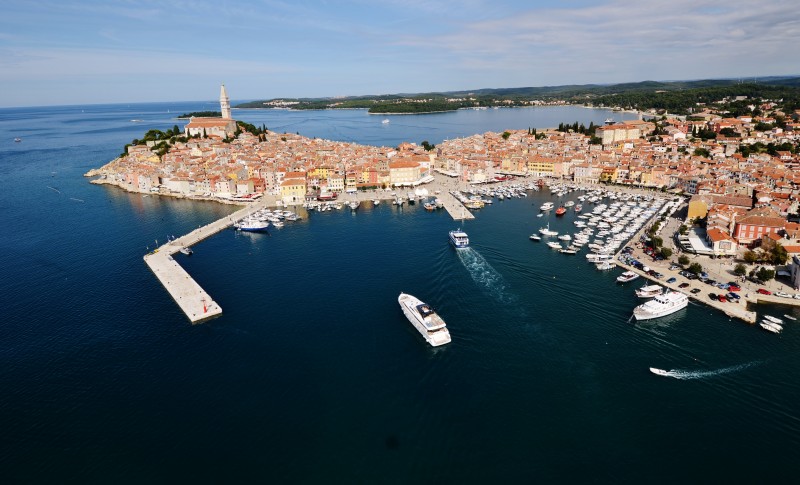 20.08.2018

Today on August 20, 2018, five days earlier than last year, Rovinj is the first Croatian destination to reach 3 million overnights, surpassing last year's record by 6% with 513,000 arrivals or 8% more than in the same period last year (January 1 – August 20).
From the beginning of the year the largest number of international arrivals was from Germany (28% or 2% more than last year), Austria (14% or 6% more than last year), Italy (10% or 3% less than last year), the Netherlands (11% or 8% more than last year), and Slovenia (5% with 12% more arrivals compared to last year).
Campsites have the best numbers also recording a 5% increase over last year (48% of overnights), followed by hotels and resorts with an 8% increase (26%) and private accommodations (20%) with 5% more stays.
The above applies to the total accommodation capacity of 37,354 beds, without the new luxury Grand Park Hotel currently under construction in the former Park Hotel location and ACI marina reconstruction pending completion. The two major investments, with the Grand Park Hotel categorised as a State Strategic Project, will have been finished by the end of 2018.
In 2017 Rovinj recorded je 3,850,117 overnights and bookings for the upcoming period indicate that by the end of the year 4 million overnights should be reached.
Recommend it to your friends through these services.. ...