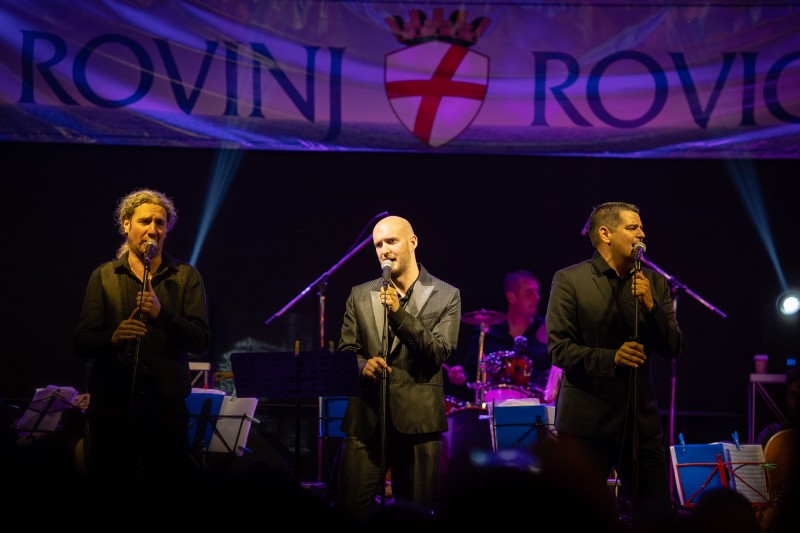 Photo gallery
18.09.2018

On the weekend of 15 and 16 September, Rovinj Town Day was celebrated with numerous exhibitions, sports events and music programs. The town square and small pier became the venue where the holiday of St. Euphemia was feted, but the diverse entertainment program in the honor of the saint-patron had already started on Thursday, 6 September. Various concerts, theatre plays, exhibitions, sports events, a fair with original local products and a small antiques fair, a rich culinary offer, a demonstration of traditional grape processing and a degustation of top quality Istrian wines attracted numerous tourists and local guests.
On Saturday, visitors were treated to free sardines on Trg m. Tita, while in the evening a traditional choir concert was held in the church of St. Euphemia. The most important event of the day was the Rovinj Wine Festival that took place on the small pier, accompanied by concerts of local bands on the town square.
On Sunday, divers held the first pilgrimage to the statue of St. Euphemia in the Banjola Island waters, organized by the diving club KPA-CAS Rovinj-Rovigno. Visitors could also enjoy a diverse entertainment and music program on the town square, where vocal groups Valdibora and "Četiri tenora" also performed.
Recommend it to your friends through these services.. ...