This year's greatest sailing spectacle returns to Croatia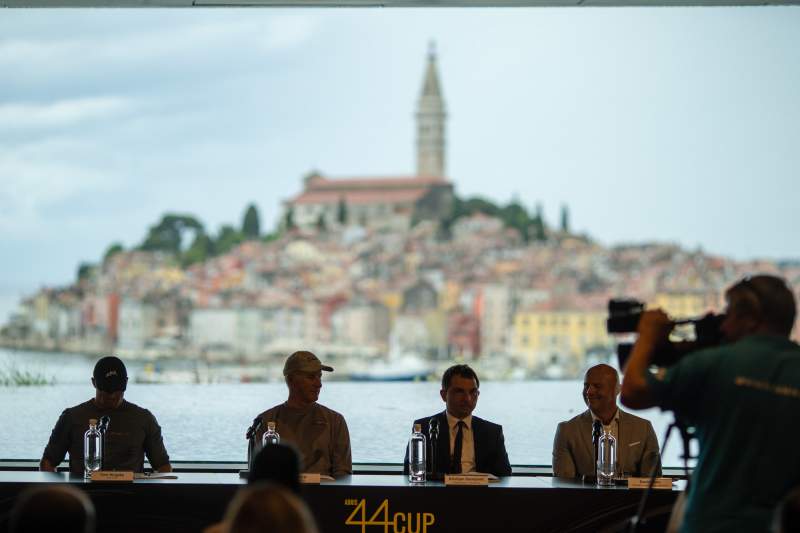 Photo gallery
30.5.2019

On Wednesday the Grand Park Hotel Rovinj hosted the press conference where it was announced that Adris 44Cup will be held in Rovinj's aquarium from Thursday 30 May to Sunday 2 June. This is one of the most attractive sailing competitions in the world that returns to Rovinj after the Adris RC44 Cup and the Adris RC44 World Championship that were held under the auspices of Adris Group in 2011 and 2012.
All teams are sailing on identical RC44 sailboats designed by Russell Coutts, a five-time America's Cup winner and one of the greatest sailors of all time. Each team consists of the sailboat owner, four amateurs, three professional sailors and a tactician.
This unique sporting, tourist and social event for Croatia will mark the opening of the Grand Park Hotel Rovinj, whereby Adris grupa completed the Monte Mulini area building project, making Rovinj one of the most luxurious tourist destinations on the Adriatic, which again stands side by side with the world's top sailing destinations.
Recommend it to your friends through these services.. ...