Rovinj Celebrates the Title of the Tourist Destination of Year 2019 and Achieving 4,000,000 Overnight Stays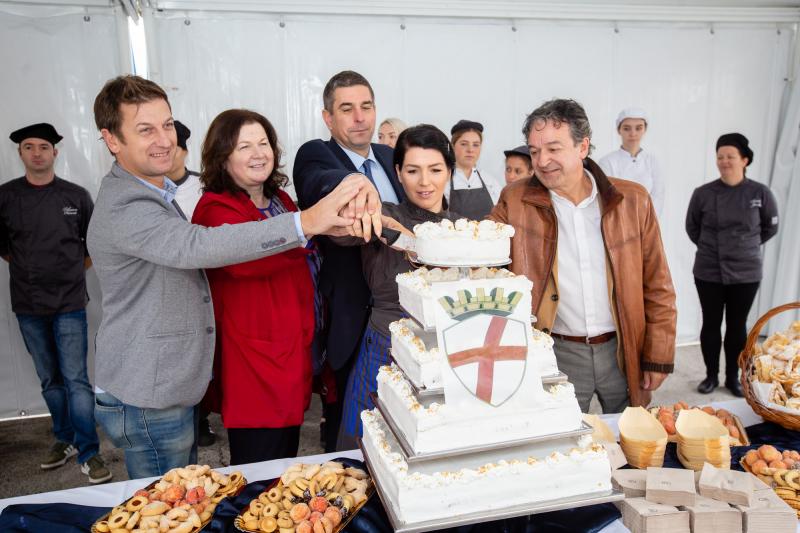 Photo gallery
21.11.2019

This October, Rovinj was named the Tourist Destination of the Year, at the Days of Croatian Tourism in Osijek.
On that occasion, on Thursday, 21 November, the Town of Rovinj-Rovigno and the Tourist Board of Rovinj-Rovigno organized a festivity for all locals and visitors at Trg m. Tita, to celebrate together the title of the Tourist Destination of Year 2019 as well as achieving 4,000,000 overnight stays.
A multitude of participants gathered at the main town square, and was treated, by the Town and the Tourist Board, in cooperation with the Eugen Kumičić Vocational School and the Agrorovinj Association, to desserts, Istrian prosciutto and cheese, and renowned Rovinj wine.
The event was hosted by the famous Rovinj baritone Ronald Braus who greeted all the attendees in the name of the Town and the Tourist Board, and pointed out that all the residents, craftsmen, and other tourism providers of Rovinj as well as its loyal guests are responsible for this success.
The official part of the celebration started when Marko Paliaga, the Mayor of Rovinj, Odete Sapač, the President of the Tourist Board, Valerio Drandić, the President of the City Council, Emil Nimčević, the Headmaster of the Eugen Kumičić Vocational School, and Aleksandra Perković, a representative from the tourism industry and an employee of the Hotel Adriatic, cut the cake, after which the attendees enjoyed the pleasant company and the entertainment program for which were responsible Davor I Kristian Terzić.
The program was covered by the press, whose representatives the host thanked for in the name of the Town and the Tourist Board their successful and long cooperation.
Recommend it to your friends through these services.. ...